Last Updated on 12th April 2013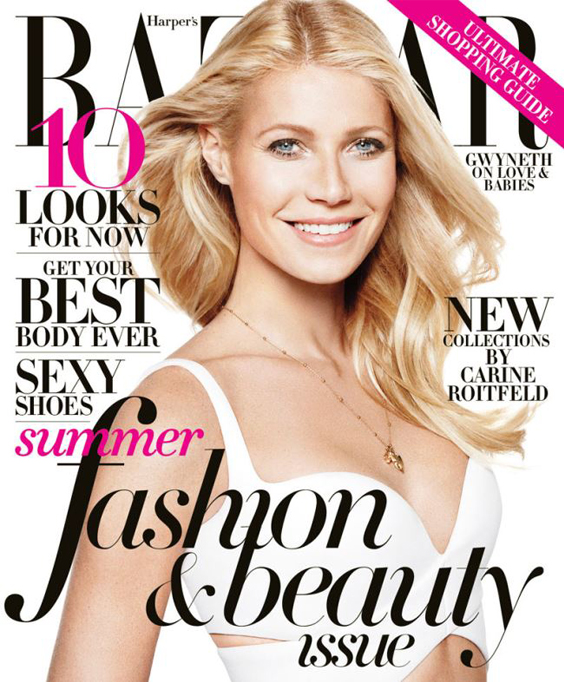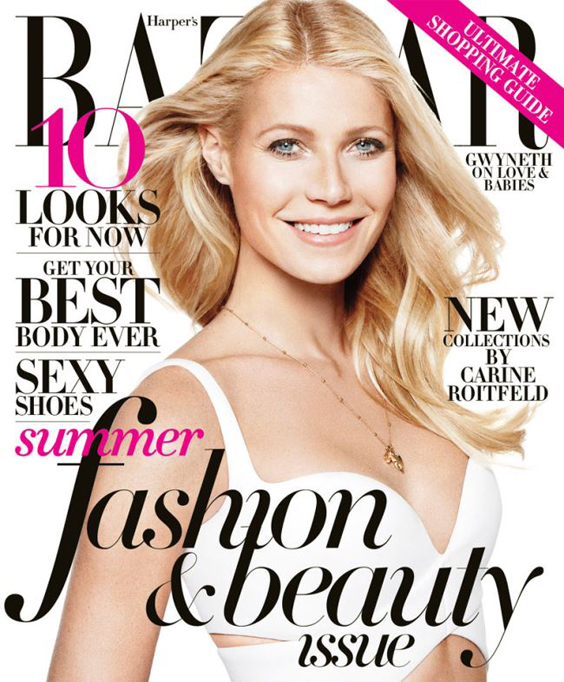 Gwyneth Paltrow looks pretty happy on the cover of the Harper's Bazaar US May issue, doesn't she? Well, she is wearing a hot Balenciaga number, so she has every reason to flash those pearly whites!
Gwyn was shot by Daniel Jackson and styled by Julia Von Boehm, and is showcasing a nice mix of angelic and edgy looks in the editorial images. Do you love that white Dior Haute Couture headpiece as much as we do?
Her enviably toned body and youthful, flawless complexion are the focal points of each and every picture though, but you'll be pleased to know that the cover girl does share some of her beauty secrets.
"I use organic products, but I get lasers," she revealed. "It's what makes life interesting, finding the balance between cigarettes and tofu. I would be scared to go under the knife, but you know, talk to me when I'm 50.
"I'll try anything. Except I won't do Botox again, because I looked crazy."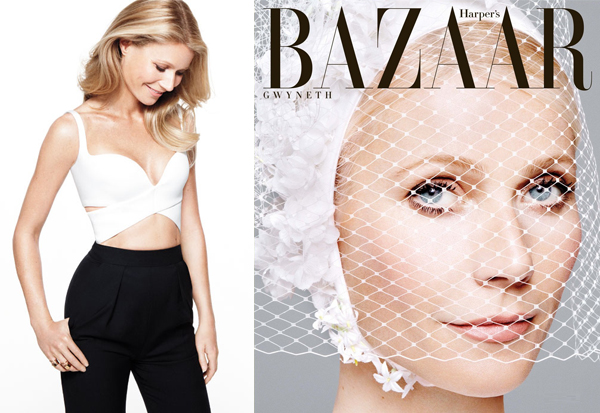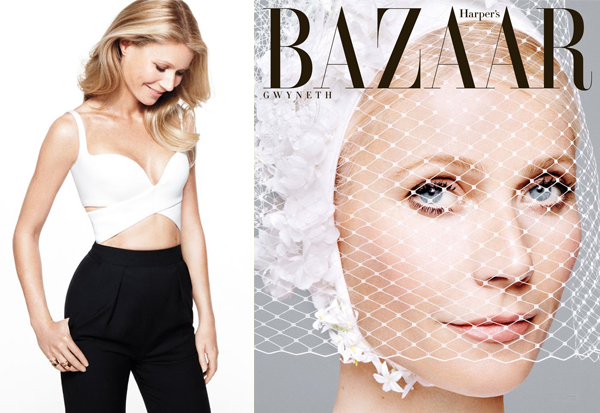 We hope we look half as good as Ms Paltrow does at her age! Click here to read more of her interview and gaze at more pics!