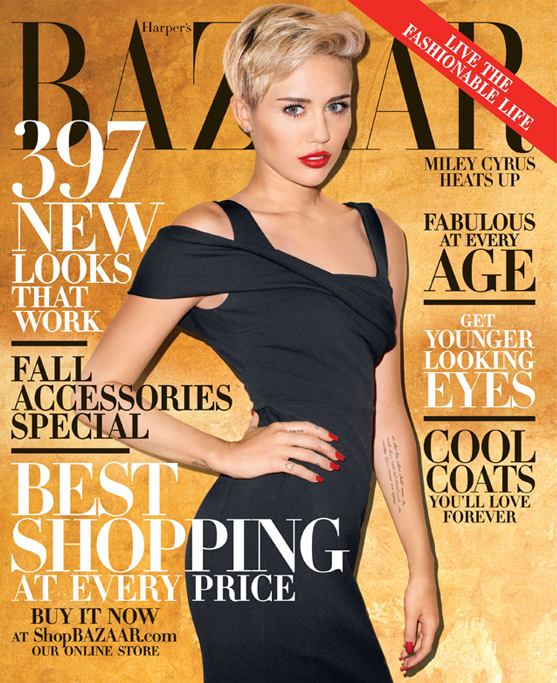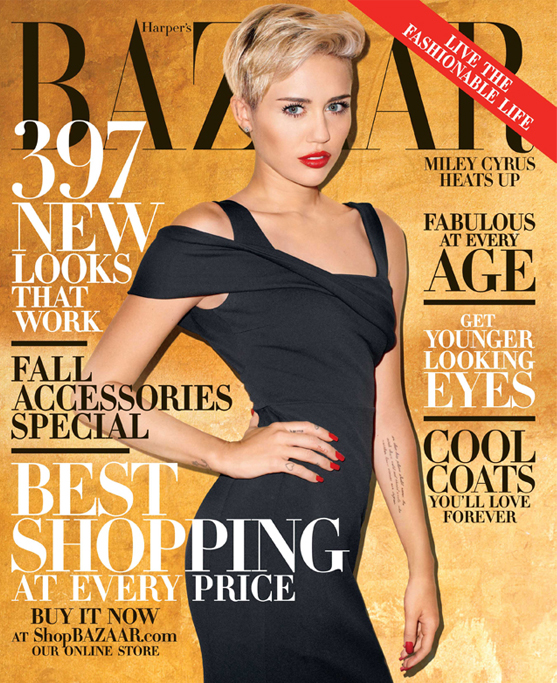 Well if it isn't the all singing, all dancing, all twerking Miley Cyrus on the cover of October's Harper's Bazaar!
Wearing a gorgeous Burberry Prorsum dress for the front cover, Miley is posing fiercely yet elegantly for Terry Richardson's camera, looking liked a far more toned down version of herself. Well, more toned down than her recent MTV VMA performance, anyway.
Miley opens up to the mag about her music, her professional and personal plans for the future, and whether she plans to take another stab at fashion designing after her Walmart line was discontinued…
"I went in there and saw, like, a puppy on a T-shirt. I was like, 'This is not what I wanted.' I wanted skinny jeans, I wanted to bless Walmart with jeggings," she said. "Making real stuff with high quality. Not quantity."
So will she be releasing something anytime soon? "Not until I know I can give it 120 percent. I don't want to just slap my name on something."
Well at least she's honest; we won't give up hope completely though. You can read the rest of Miley's interview in the October issue of Harper's Bazaar.