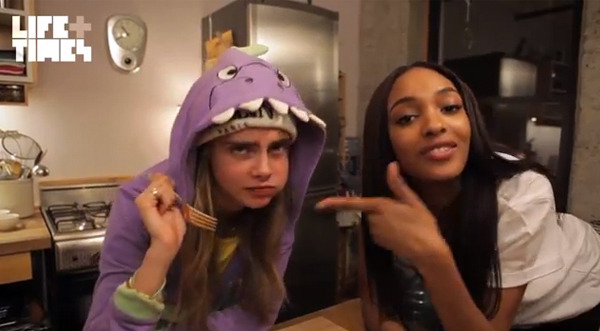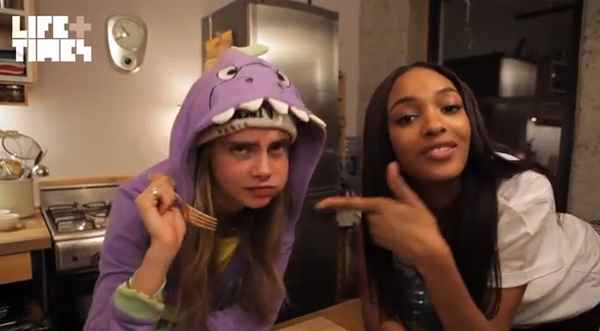 Jourdan Dunn's Well Dunn with Jourdan Dunn cooking show is back on our computer screens for a brand new season, and who better to help the model kick off the second season in style than her fellow Brit BFF Cara Delevingne?
So what happens in the season two premiere, you ask?
Cara – dressed in her newest and cutest onesie, naturally – visits the Well Dunn kitchen to play sous chef, and learns a thing or two about cooking shrimp tempura (including removing the "doo doo" – Jourdan's word, not ours). The girls also recall the first time they met on a very rocky beach in Brighton (hint: there was "white girl" rapping involved) and discussed being a "modern day wifey".
As you would expect, hilarity ensues… check out the video below to see for yourselves. Anyone else think Sous Chef Cara should be a permanent fixture of the show?
http://youtu.be/3nAf-gmYKVs