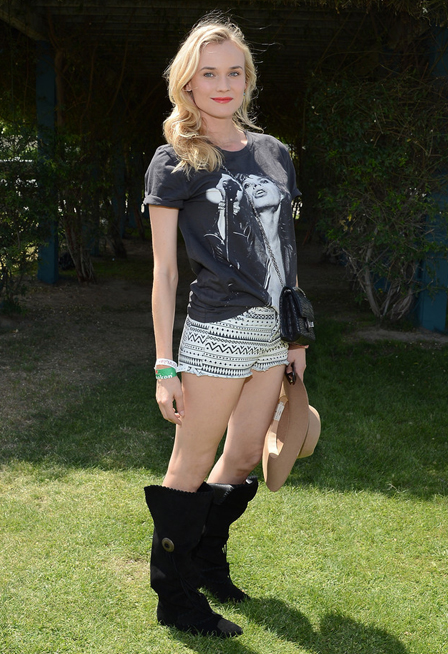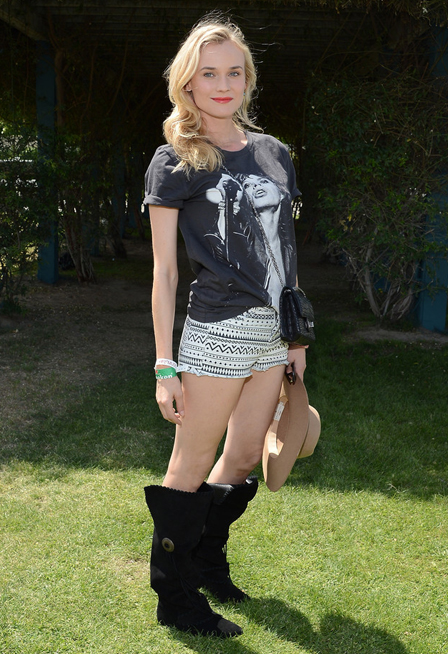 We have been inundated with pictures of the celebs enjoying the Coachella Festival (we're not jealous at all, honest) for the past couple of days, but Diane Kruger's look really stood out to us.
While many of the A-list attendees have been getting their boho on and embracing the bright and colourful outfits, we were quite surprised to see the stunning actress tone it all down. And what surprised us even more was just how well it worked.
Diane's teeny tiny printed black and white H&M shorts might look a bit provocative on some people, but she manages to make them look totally chic instead. We think the knee-high boots and the bold red lippie might have something to do with it.
Is there anything this woman cant pull off? Answer? No!