Time to look at the red carpet for the 2012 Critics Choice Awards now. While the attendants of the People's Choice Awards may have been dominated by Young Hollywood, a wider range of A-Listers rocked up to this event, making for a much more varied and interesting red carpet. 
We're going to give you a rundown of our absolute favourites, which is actually easier said than done as there's a lot to choose from.
Let us know in the comments if you don't agree with our choices!
Diane Kruger in Prada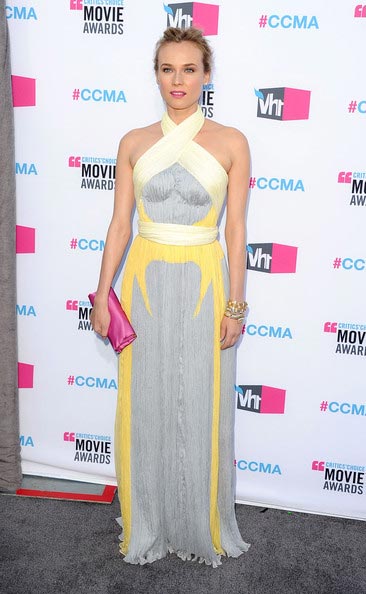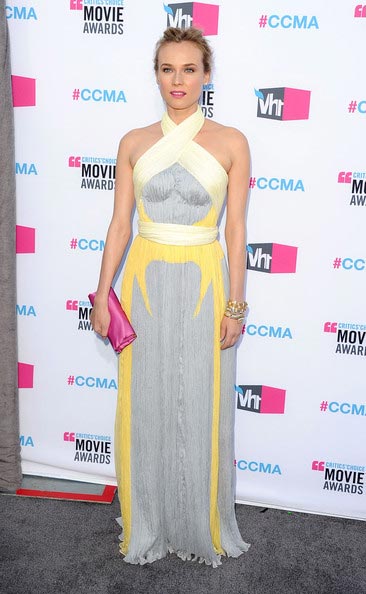 Refreshing, chic, flawless – everything we love about Diane Kruger is compacted into this look. She was one of the many celebs who gave a nod to spring by wearing yellow, but she still managed to look unique while retaining the sophisticated style she's become renowned for. How does she do it?
Emma Stone in Jason Wu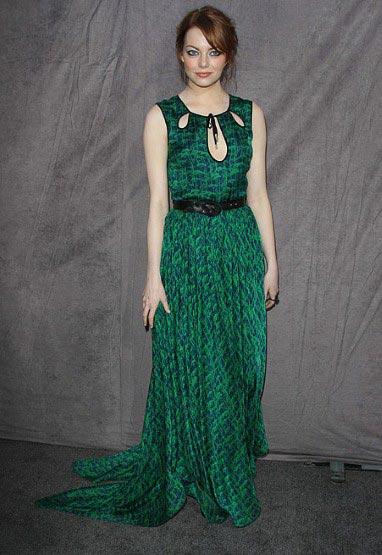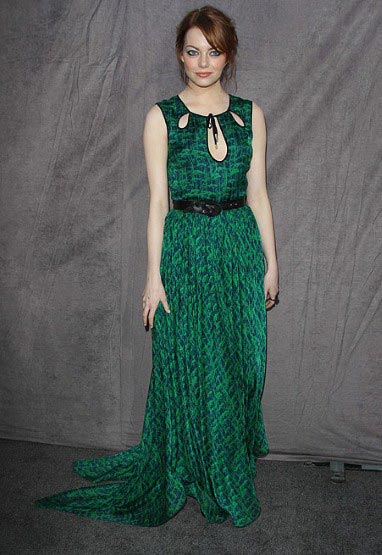 Green isn't everyone's colour, but we don't think Emma Stone falls under that category. Akin to her look at the People's Choice Awards a few nights ago, the actress went for another green ensemble, this time leaving the tailored tux at home and opting for a more free-flowing, romantic silhouette by way of a stunning emerald Jason Wu gown. Flawless.
Michelle Williams in Chanel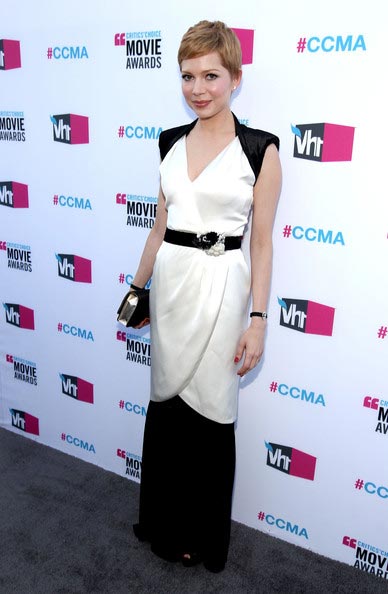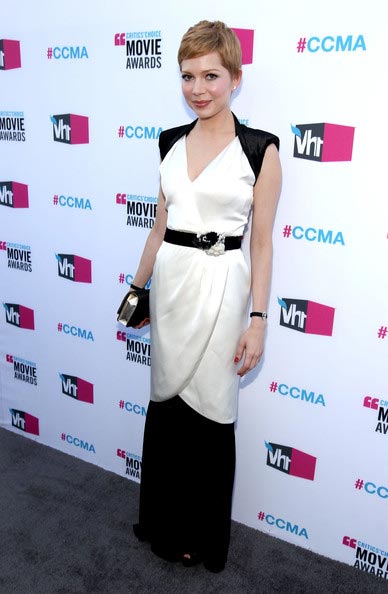 Obviously Michelle Williams would make it onto our best dressed list – we're yet to see a look that we aren't totally in love with these days. She may have gone for monochrome, but she still held her own and stood out from the brightly coloured crowd. Marilyn Monroe would be proud!
Elle Fanning in Rodarte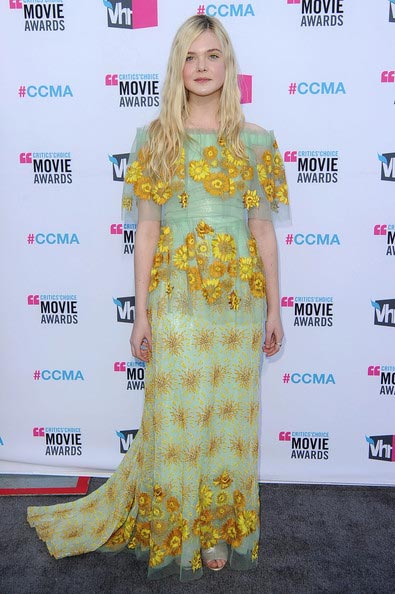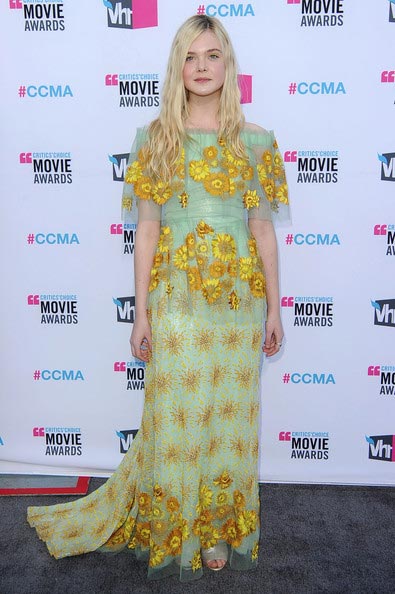 We're all about the age-appropriate looks, and Elle Fanning's dress from the Rodarte spring/summer 2012 collection couldn't have been more perfect for the actress. We love the wavy, tousled hair as well: hippy chic at its best.
Elizabeth Olsen in Emilio Pucci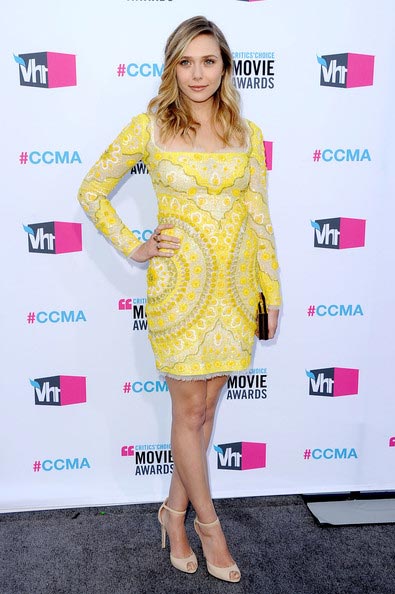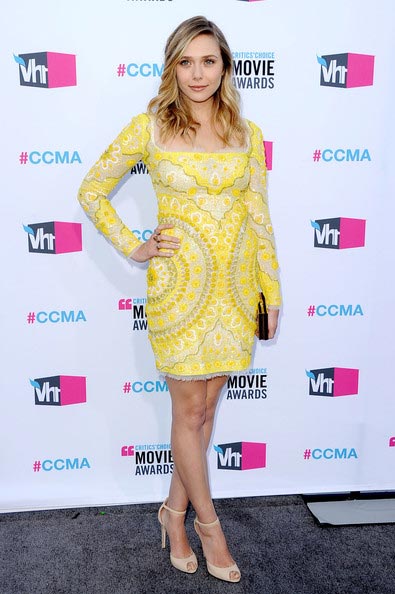 No longer walking in her famous sisters' shadows, Elizabeth Olsen is turning out to be a style icon of her very own. She could have opted to wear The Row to support her older sisters' clothing line, but this look helps her show the world what her personal style is all about. Plus, it suits her frame, age and personality perfectly!
Chloe Moretz in Chanel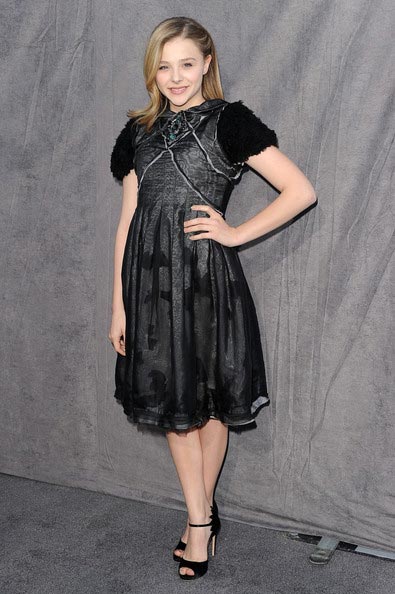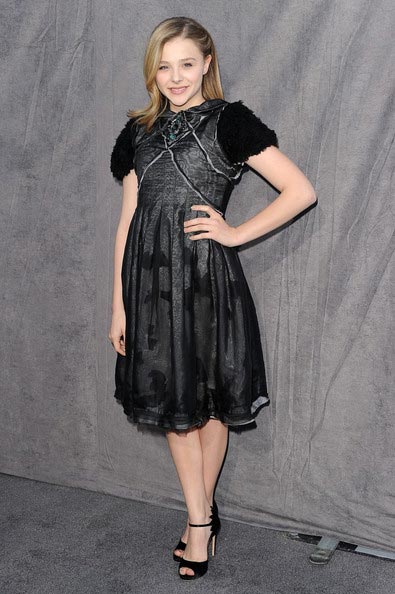 If only we had the chance to strut our stuff on red carpets in Chanel when we were Chloe's age. We digress… this outfit could have potentially drowned her and made little Chloe look like she had raided her mother's wardrobe. Except, it hasn't: she's owning it!