Last Updated on 25th April 2013
[noskim]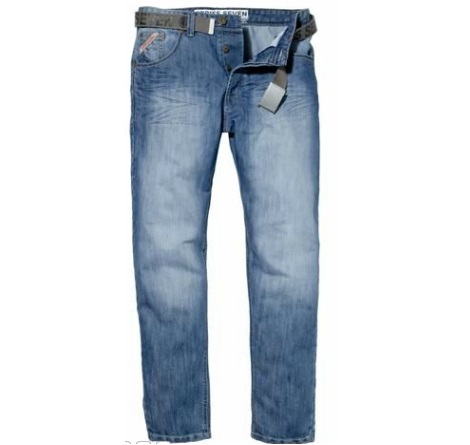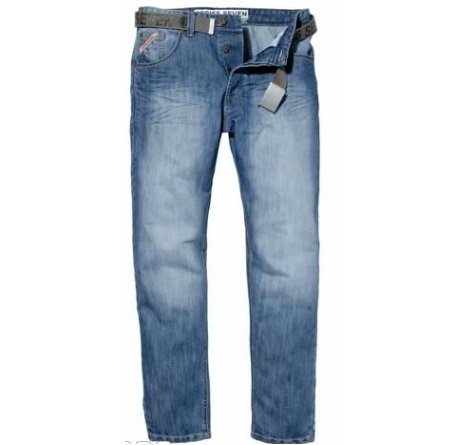 Knowing what presents to get for the man in your life can be difficult, especially if the nature of his hobbies – football, video games, for instance – are a complete mystery to you! Clothes are a popular choice, but often it can be hard to separate what we think he likes to wear and what we would like him to wear. Jeans are the safe choice – there's always a place in his wardrobe for more jeans, and a gift of denim will always be welcome.
Buying jeans for men is typically easier than buying for women – you have more options and looser cuts which make finding the perfect fit less of an issue. However, there are a few things to bear in mind:
When will he wear them?
If he needs everyday jeans that will get a lot of wear, you should go for plain, timeless washes – so we're talking dark navy, stone-wash blue or even black. These tried-and-trusted jeans are the most versatile, meaning he can wear them with a T-shirt and trainers or shirt and shoes, and you're not limiting the shades and styles he can wear on his top half.
If he has plenty of jeans already, you can afford to be a bit more daring with colour choices and embellishments – just remember that's he's wearing them, not you!
How does he wear them?
While we like our jeans to look good, they're also designed for comfort and durability – but this depends on the wearer getting the cut that is most comfortable to him. There is a wide range of styles available for men, but our advice is to stick to classic fits like straight leg and boot cut – loose fit and skinny jeans which don't fit his shape will look and feel odd, and will rarely leave the wardrobe.
For a little extra help with shape for bigger guys, look at the ranges on offer from specialists like Jacamo; these retailers are all about shape and therefore tend to have a better appreciation for getting the size right than normal high-street stores.
[/noskim]