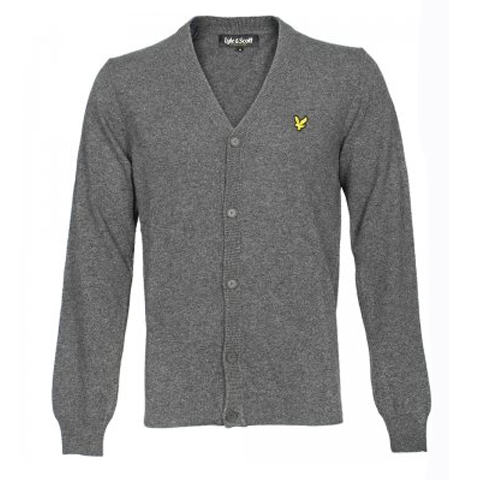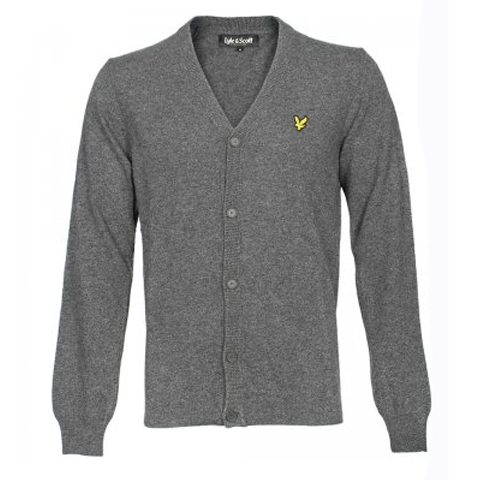 If the man in your life is anything like the men in our lives (i.e. a typical man) he won't admit to feeling the chill. He will happily hand over his jacket or coat when there's a nip in the air and put on a brave face in fear of losing 'man points', but it doesn't have to be that way!
Why don't you treat your man to a comfy cosy knit this month? We would ordinarily tell you to save it, wrap it up and put it under the tree ready for him to open on Christmas Day, but the wind isn't waiting for December 25th to make an appearance, so the sooner you get your man wrapped up, the better! After all, you don't want him to catch a cold in the run up to Christmas, do you? You need him well enough to accompany you to all those fab Christmas parties… and you also don't want him to miss any crucial shopping days either!
We digress. We're particularly keen on this Lyle and Scott Button Through cardigan; it comes with a golden eagle logo on the chest – very important for keeping up appearances and showcasing his style credentials; or yours – as well as a Y-neck collar, ribbed hem and cuffs, and full button fastening. Although you should tell him that it's perfectly acceptable to wear it without fastening any of the buttons either. Versatility is key here – another reason why we're championing the grey colour.
And while your man has your attention, make sure you give him some expert styling tips too. You might as well have the styling lecture all in one go!
Style Tip: Advise him to pair his brand spanking new cardigan that you so lovingly and selflessly bought him with an effortlessly casual yet stylish pair of jeans, and to smarten up the look with a cool pair of brogues. We love the Lyle and Scott Caladail brogues that come in a gorgeously autumnal yet versatile tan colour. They will instantly smarten up any outfit, and will definitely come in handy if your man likes to live in his trainers every day of the week. Smart meets casual – what could be better?