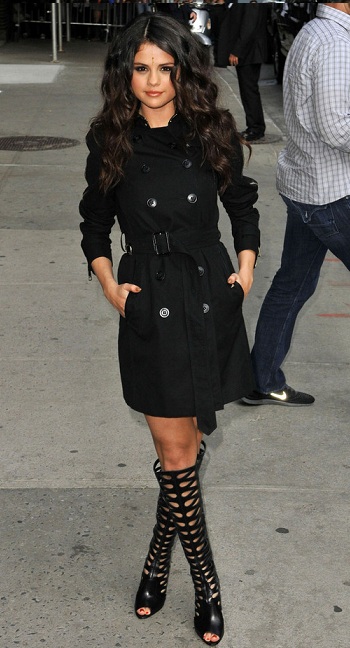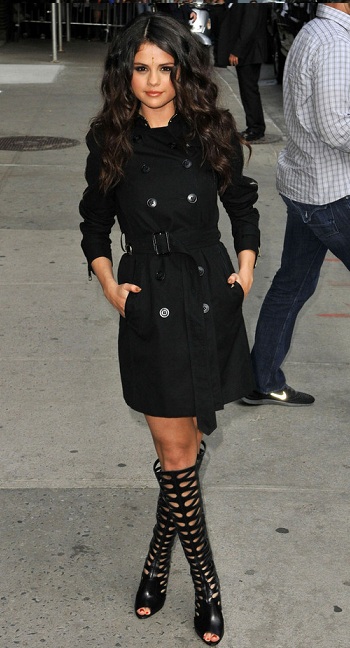 Given the recent is-she-isn't-she surrounding her and the Beebs' romantic rekindling, it was refreshing to see Selena Gomez in the spotlight for a very different reason.
Sultry as ever, Selena arrived at the Late Show with David Letterman looking every inch the bombshell in a Burberry trench coat and cut-out Brian Atwood boots.
The all black ensemble packed a punch, thanks to the intricate detail of those ah-mazing boots and the zipper detail sleeves and leather-lined pockets on the belted trench, which successfully showed off Selena's envious bod no end.
Although repeating her Bollywood-inspired MTV Movie Awards performance look with yet another bindi, Ms. Gomez opted for smouldering eyes and sharply parted, glossy curls to finish off her look.
A coat worn as a dress is our all time favourite fashion trick, and Selena ups the sexy ante without a doubt. Justin, you lucky guy!
What do you make of Sleena's look? Is it BDOTW-worthy?
[Image source: Fashion Bomb Daily]