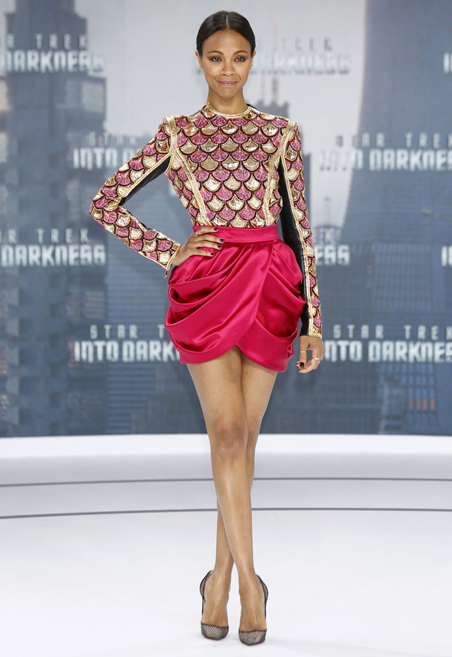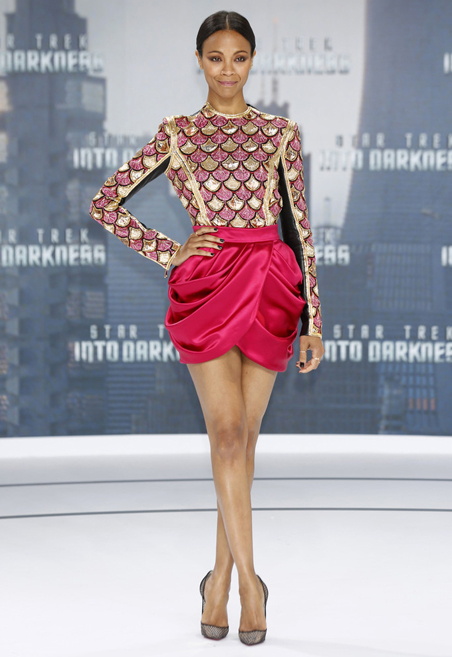 Apart from finally getting to watch the actual film, the thing we've been looking forward to the most about the Star Trek Into Darkness release is Zoe Saldana's red carpet appearances for the respective premieres and photocalls.
The stunning actress seldom fails to impress us with her killer bod and wow factor outfits, and the Berlin movie premiere was no different as she donned a rich, bold Balmain number from the pre-fall 2013 collection which inevitably turned heads as she arrived.
It's a bit of a busy outfit in terms of print and colour, but we definitely think she pulled it off with her sleek, swept back hair, minimal make-up (save for some essential dark liner and shadow around the eyes) and lack of accessories. And her perfect pins seem to go on for days, nay weeks, which is always a plus in anyone's books!
Do you like Zoe's outfit or is there too much going on for you?