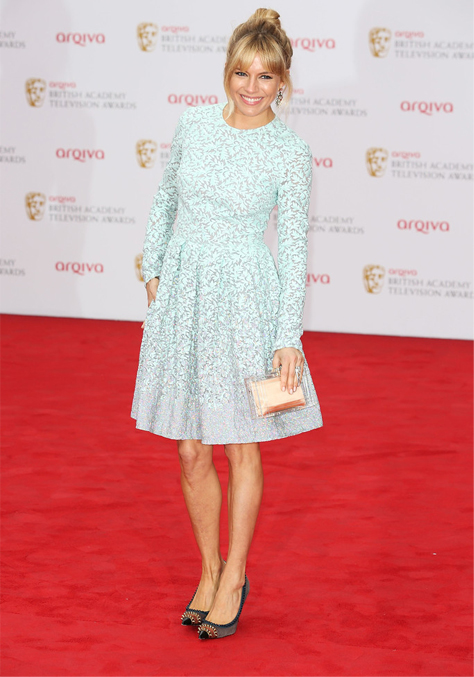 British actors, actresses, comedians, presenters, and the even the stars of our favourite guilty pleasure reality shows (yes Made in Chelsea cast, we're looking at you!) took to the red carpet for the TV BAFTAs at London's Royal Festival Hall last night.
As expected, the ladies put on their finery and braved the elements (the wind was particularly strong last night so we really felt for those who had flowing, billowing dresses on) for the occasion, but it was Sienna Miller who stole the show – and our hearts – with her outfit.
The BAFTA-nominated actress wore a gorgeous light blue Matthew Williamson dress, which we thought was the perfect infusion of red carpet glamour and understated chic. The long sleeves were a good call considering the unreliable British weather, and the darkly lined eyes and unassuming relaxed bun in her hair added edge and character. She may have lost out on the Leading Actress BAFTA, but she definitely reigned supreme on the red carpet.