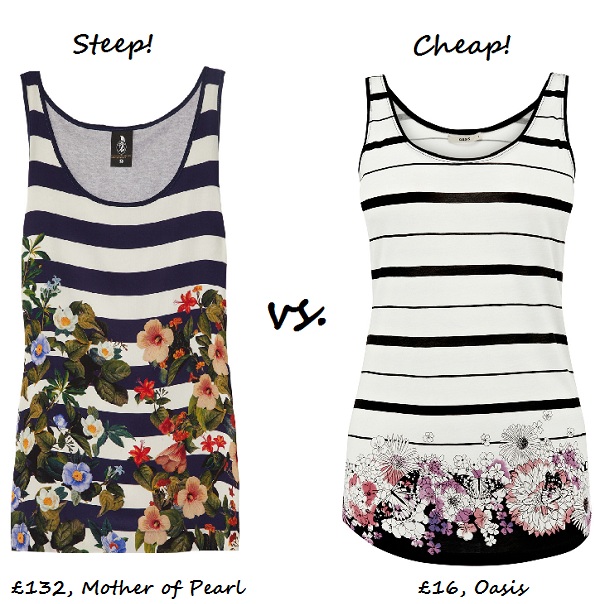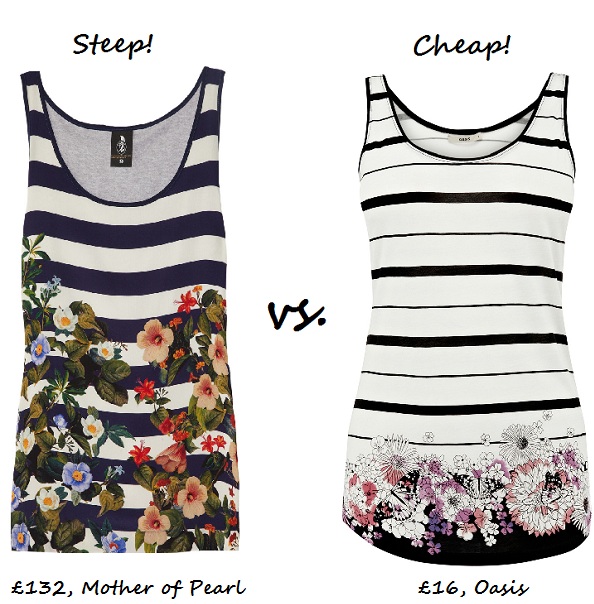 You've done luxe tees, statement sweaters and gathered enough silk shirts to officially be labelled a hoarder, so we think its time to move onto the next summer-appropriate option.
A simple tank top is a wardrobe essential; louche for an off-duty ensemble, or embellished for an evening affair, but finding the balance between over-casual and over-dressy can be tough.
So, to put to rest this wardrobe woe, we've searched high and low for the perfect tank top at either end of the price spectrum that easily works two different summer trends without being overpowering.
First up, at the steep end is the Mother of Pearl Rhondos printed silk and cotton-jersey tank. Perfect for injecting fun into a relaxed look, the tank has a plain cotton-jersey back for those frightened by an all-over print, and is a stylish companion for a weekend spent lazing in a sun-splashed park. But cashing in at £135, it's not the cheapest addition to your off-duty collection.
Budge over budget blasters, and let us introduce a more modestly priced alternative. The satin trim flash floral vest from high street style saviour Oasis is an equally impressive ode to its high end counterpart, and at £16, won't break the bank. We're wearing ours with boyfriend jeans and comfy summer flats.
Care to splash the cash, or will you be fashionably frugal?
Steep: Mother of Pearl Rhondos printed silk and cotton-jersey tank, £135, available at Net-a-Porter
Cheap: Satin trim flash floral vest, £16, available at Oasis