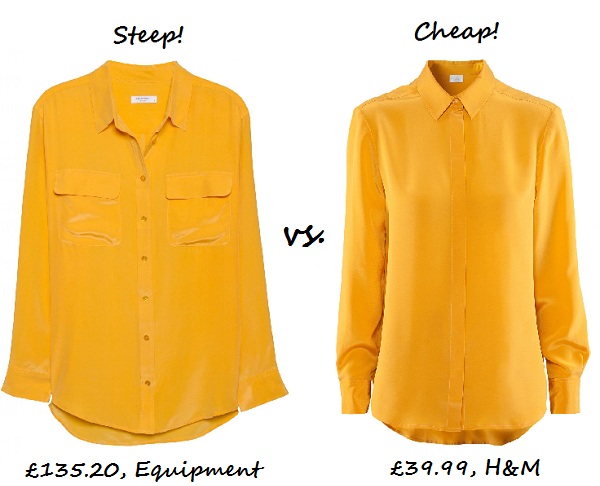 Silk shirts are a wardrobe staple not to be messed with. The perfect go-between for ultra-smart, formal work wear and pretty-with-heels or sneakers, off-duty style, we love ours with a good splash of colour.
With spring a-knockin', there's more reason to counteract the dull winter skies with an unabashed dose of golden yellow in luxe silk!
First up to dry out your transitional fashion fund is this gorgeous silk shirt from cult label, Equipment. Tabbed in every fashion maven's shopping directory as the ultimate destination for sumptuous silk pieces; the Signature Golden Poppy shirt will you set you a back a slippery £135.20.
100% silk, and with an oversized fit and front flap pockets, it's the perfect addition to lift a dark, casual look, and will look fabulous buttoned to the top and paired with a suit for work.
However, if you're looking for a shirt that won't dent the bank balance, but still offer an equally stylish look, then head on own to high street haven, H&M. Here you'll find a similar premium version, also in 100% silk, for a bargain-tastic £39.99! You can't say we don't treat you well, ladies.
Steep: Signature Golden Poppy Shirt, £135.20, available at Equipment
Cheap: Trend Silk Shirt, £39.99, available at H&M