Last Updated on 13th November 2014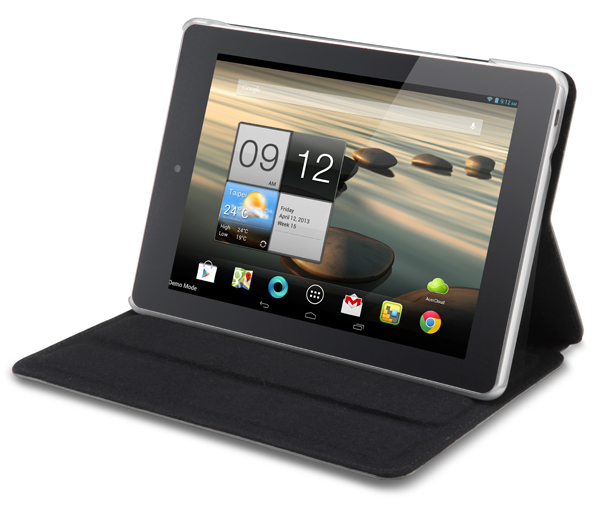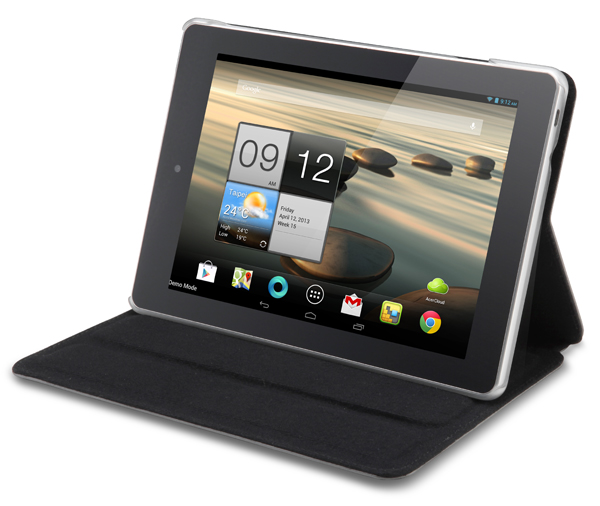 Last week we popped along to the swanky W Hotel in Leicester Square for the launch of the Acer Iconia A1 tablet. Akin to mobile phones and computers, it can be pretty overwhelming choosing a tablet to buy as there are so many different makes and models on the market. However, we reckon Acer's new super-affordable offering holds its own against its competitors, and we wouldn't be surprised to find them on the coffee tables and handbags of fashionistas and gadget geeks alike. Here are the things we loved and didn't love so much about the Acer Iconia A1 tablet.
What we loved?
The size
Fits snugly in one hand, which means you don't need to place it on a hard surface to use. Great for public transport, lying in bed, or just casual browsing with minimal effort on your part. Plus – will fit in your handbag perfectly!
The simplicity
Fuss free, no gimmicks, this tablet does what it says on the tin with ease. This makes it perfect for first-time tablet owners, or anyone who isn't overly confident with touch-screen technology.
The quality
The respective 0.3 MP and 5MP front and rear cameras make calling loved ones on Skype a breeze, and the MTK, quad core, 1.2 GHz processing technology makes the whole experience fast, sleek and freeze-free. Pictures look sharp and clear on the bright screen, which means you can browse the internet, watch videos and even shop the latest fashion trends with the knowledge that you're seeing everything with true clarity.
The battery
Lasts for up to 408 hours on standby; if watching your favourite TV show in HD while on the tube is totally your style, you'll get a very impressive
eight hours worth of high-def video playback. The question is: can you find 8 hours worth of videos to watch on your commute?
The "work"
As great as the Iconia A1 is to play with, it's also pretty clever when it comes to the boring work stuff too. Polaris Office makes reading and editing Microsoft Office documents on-the-go as simple as can be –you can even print your important files wirelessly with Acer Print – pretty handy!
….a few things we didn't love as much?
The colour
It only comes in one colour for the time being – we'd love some different versions introduced soon so there is more variety out there!
Accessories
The size means that some traditional accessories such as cases might be a bit too big for it – we don't think all brands are going to go out of their way to create a special case just for this tablet, so fashionistas might be missing out!
Android
The Android market is expanding every single day, but it's still no match for the Apple App store! This could be a small problem for those not familiar with it.
It's not the iPad
Sadly for all other competitors, the Apple iPad is always going to reign supreme in the tablet market – at least for the foreseeable future anyway. We wouldn't be surprised if tablet novices and experts alike would rather save their pennies for the Apple product (even if it is less purse friendly) so they can say they own the technological accessory everyone is talking about. However, we still rate the Acer Iconia A1 for what it is: an affordable tablet that is great for work and play!
Click here to check out more fun facts about the Acer Iconia A1, including prices and where you can shop your tablet.