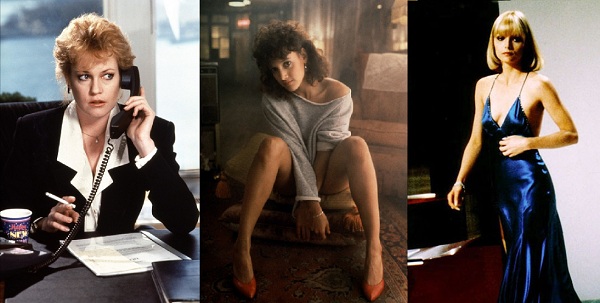 Iconic screen images of famed characters in memorable garb have always stayed with us, from Sharon Stone's panty-less antics in Basic Instinct (we were digging the all white, not the missing underwear) to Sandy's legendary retro bombshell look in Grease, courtesy of that black spray-on ensemble with red heels.
It is these definitive moments in cinema that convey the feelings and attitude towards fashion during a certain era, and allow the nostalgia addicts amongst us to relive it all with constant weekend reruns of classic films – much to the dismay of our partners.
Our current obsession with film fashion has transported us back to the 80s this week, so we've picked out three iconic looks from legendary movies that have stayed with us, some 25 years later!
Although we're giving the perm, bad tan and fluoro lycra a miss, check out the 80s Hollywood divas taking over our wardrobe below, and how we're recreating their looks.
Melanie Griffith as Tess McGill in Working Girl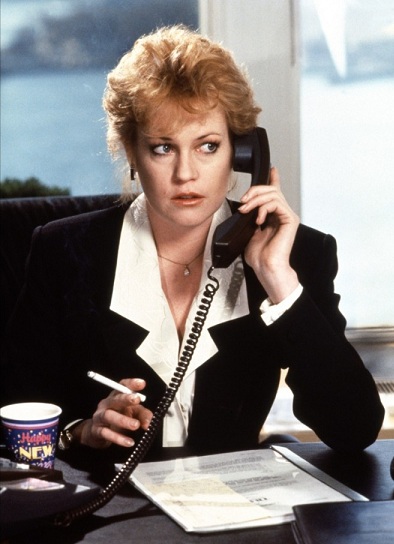 We often associate the 80s with big shoulder pad, and even bigger barnets, so who better to epitomise this than Melanie Griffith in Working Girl. Although she quielty played the underdog, we love how subtly she introduced feminine boardroom chic into our hearts, and we still can't get enough! Tuxedo and matching trouser, available at Matches Fashion.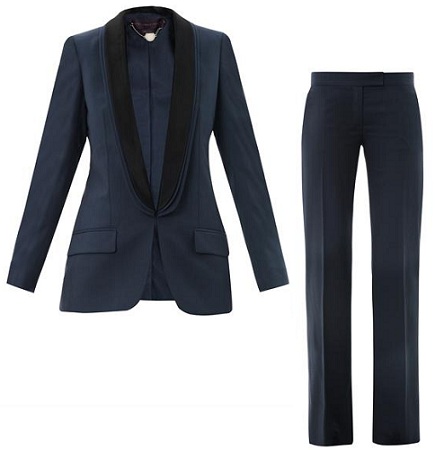 Michelle Pfeiffer as Elvira Hancock in Scarface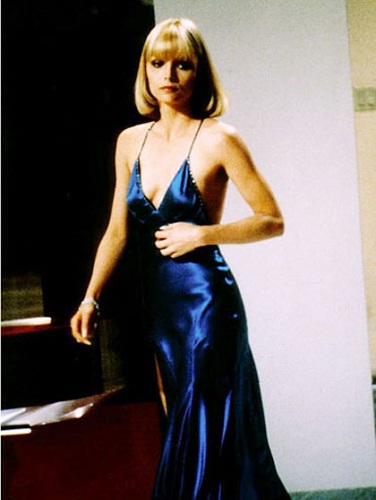 Her sheer beauty leaves us breathless every time we watch her as Montana's troubled missus in Scarface, but it was those barely-there, subtly sexy negligee gowns and show-stopping jewels, not to mention the razor sharp cheekbones and flicked under long bob that had us drooling! Michelle Pfeiffer was the vision of 80s jet-setting opulence in this film. Dress available at My Theresa, earrings available at Asos.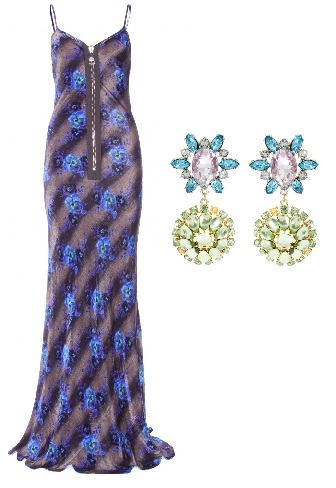 Jennifer Beals as Alex Owens in Flashdance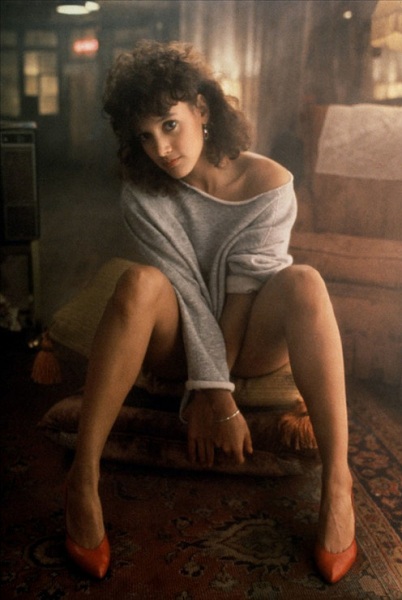 Although we relived the magic of Flashdance in J-Lo's video for her 2002 song, I'm Glad, it wasn't quite like the first time we watched Flashdance as spotty, tween dancer-wannabes. Her incredible dance wardrobe aside – which, quite frankly, makes us never want to leave the gym – we love the above shot for perfectly marrying sexy with casual. Heels and a sweat dress: a match made in sartorial heaven! Oh, and we also want to effortlessly execute the best dance routine of our lives on stage, in a Stella McCartney suit and Manolos. Sweat dress available at Topshop, Sergio Rossi pumps available at Shoescribe.