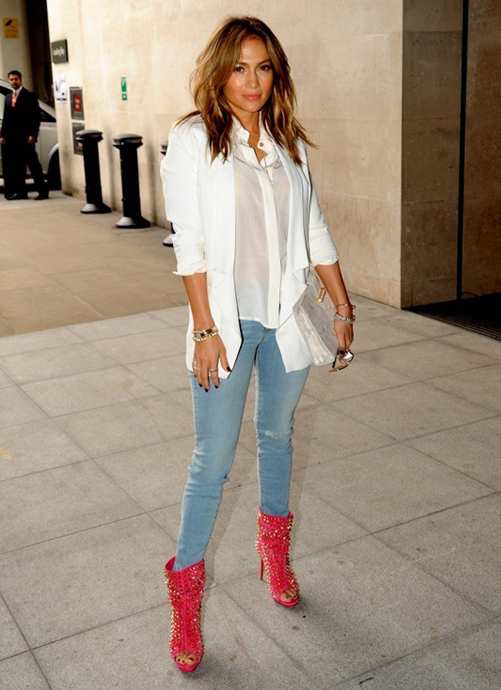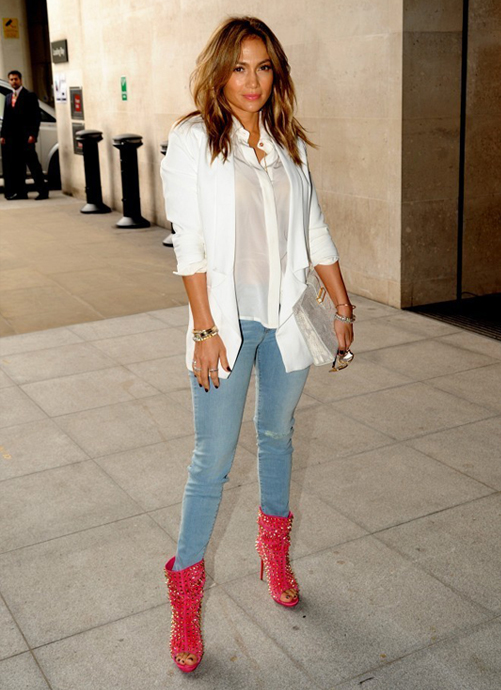 British ladies – let Jenny from the Block teach you a thing or two about dressing for our climate and looking like a style goddess at the same time!
Jennifer Lopez is still in our fine Capital after that ultra racy performance on Britain's Got Talent on Tuesday night, and although she's wearing far more clothes in the pic above than she was on stage, she still hasn't lost any of her sex appeal. How does she do it, eh?
J-Lo arrived at the BBC Radio One Studios in a chic and weather appropriate outfit yesterday; it was part casual (the jeans), part colourful (the shoes and lippie), part diva (the Christian Louboutin shoes, the golden hair, the bronzed skin) and part sexy. Ok, all sexy!
So yes, she did cover up a bit to keep out the London chill that she probably isn't used to back in the States, but she most definitely didn't compromise on style in doing so. A flawless appearance that is pretty easy for us to take inspiration from and attempt to recreate. We're in love!