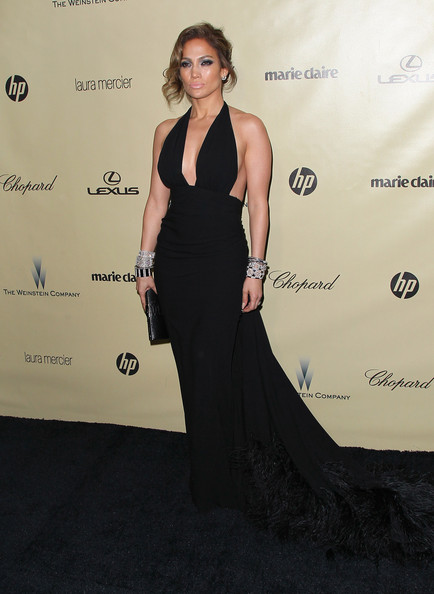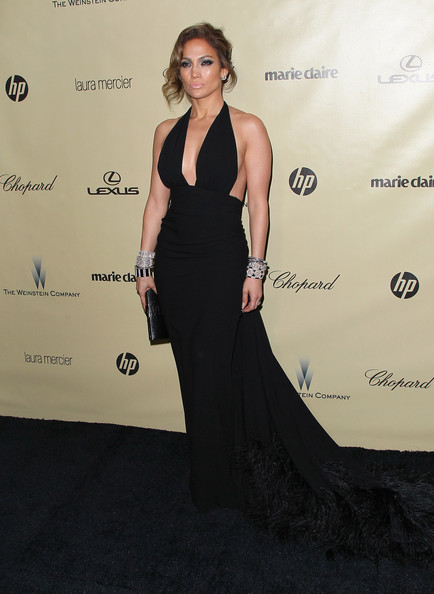 Jennifer Lopez rocked two of the biggest red carpet trends when she attended the Weinstein Company's Golden Globes after-party at the Beverly Hilton Hotel in a stunning black Zuhair Murad gown that we guarantee turned a few heads as she walked past.
Black was one of the hottest colours of the evening, but then again so was the extreme plunging neckline – both of which Jennifer has mastered in this look. And while J-Lo's nude, lace Zuhair Murad gown that she wore to the actual ceremony got mixed reviews from you lot and the rest of the blogosphere, we don't think anyone will have a bad word to say about this bad boy. It's simple, sexy, and showcases all of Jennifer's finest assets. You know what they say, if you've got it, flaunt it… and flaunt it she did!
We love the chunky bracelets she accessorised with too – bold enough to make a statement and add some bling to a plain black look but subtle enough to not prove a distraction. Flawless!