Last Updated on 19th October 2013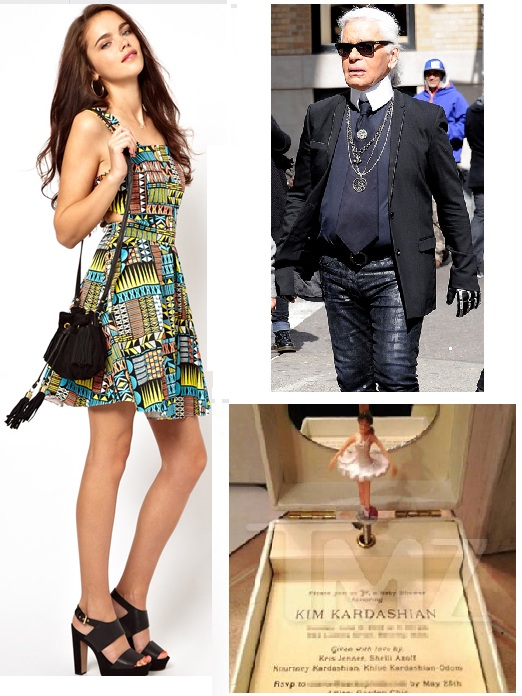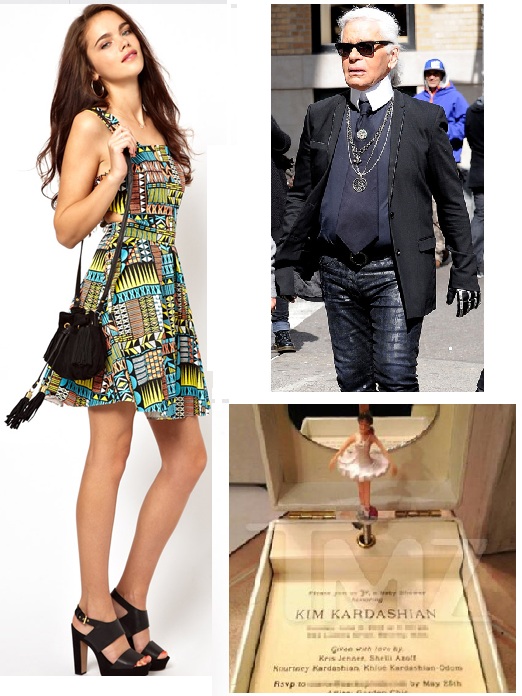 Going up
Festival beauty: Suddenly, we're all raving in fields and bubblegum blue mascara is perfectly acceptable. Festival season's taking over, but it does come with its downfalls. Lack of hot showers and long queues for toilets can bring out the worst in use, but there isn't much that pink semi-permanent hair colour, bright eye shadow and feather lashes can't sort out.
Transatlantic takeovers: On a non-fashion note, we can't help but feel proud of the American intervention we've recently experienced. From J-Lo's raunchy antics on Britain's Got Talent to Alicia Keys taking her adorable son to a theme park in the Midlands and Mila Kunis and Ashton Kutcher's secretive pub dates. And then there's Jessie J, debuting her delicious new look (oh, that bod!) in the video for her latest video Wild, featuring Big Sean and Dizzee Rascal.
Fashion's future: Graduate Fashion Week is nearly coming to a close, and the idea of seeing fresh, emerging talent taking its first steps into this challenging industry is exciting. With over 1,000 BA fashion graduates from 40 UK colleges showing their collections, alongside students from 16 universities around the world including Parsons and FIT, in New York, will the next Christopher Bailey or Stella McCartney be discovered?
The two most famous Ks: One's a certified royal, and the other is also part of an establishment better know as the Kardashians. Both are due to give birth pretty soon and we can't wait to see Kate Middleton cooing over the royal tot's frilly hat, and how many diamonds will adorn Kimye's daughter's cot. Blue Ivy, who?
High Street denim takeover: Yes, that's right. Although it's not earth shattering news, it is when the high street's most cost effective name takes on a dot com domain! Asos will become the newest home for Primark, as well as bagging a place in the prestigious hall of Selfridges in Oxford Street!
Going down
OTT baby shower invites: Err, since when did 3D invites, which look considerably expensive and feature a ballerina in a box, become normal? We all want to wear that flowy white Lanvin gown, though. Please.
The Cara-Rita-Riri love triangle: Oh, the confusion! Is she? Isn't she? Ex-wifey? New homie? Although we love spying on their offbeat wardrobes, constant social media teasers and glitzy, jet-setting lifestyles, we're done with guessing the who/why/where/when and how of this troublesomely beautiful trio.
Over packing for short breaks: Looking forward to that staycation, but not keen on a stuffed suitcase? We've rounded up the best tips for preventing a baggage weight fiasco at check-in.
Swimwear syndrome: Selfish selfies of toned celeb abs and a whole host of obligatory just-outta-the-pool shots are making us turn an unattractive shade of green. We know it's that time of year, when everyone (read: the A-listers) slip into slinky smalls and show their ready-to-beach-it bodies they've quietly been honing in the build up to summer, but bikini season only really emphasizes this: a) we have more sunshine than you, b) we got it first, and c) put that cake down. *sobs into winter coat*
Kaiser Karl's CNN interview: Yes. THAT interview. The one where Karl Lagerfeld openly admits his disapproval of everything other than Pippa Middleton's behind, openly states his preference for her sister's face and then backtracks on calling Adele 'fat', instead claiming he meant 'roundish'. We'll leave you to make your own mind up. Watch the interview here.