Last Updated on 17th June 2013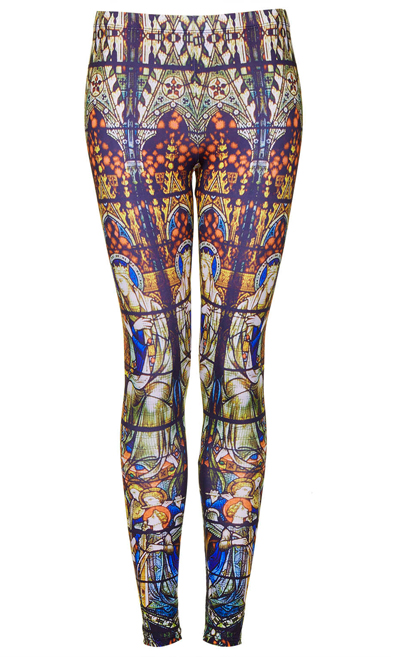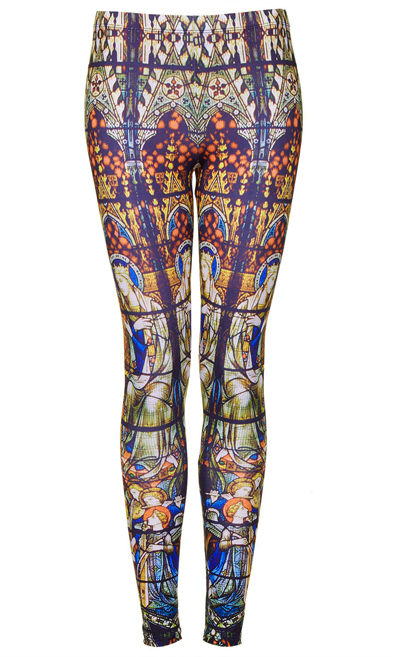 Everyone loves a good pair of leggings; they are super comfortable, versatile and are a great alternative to trousers. On the other hand, leggings can sometimes be seen as a relatively un-imaginative style choice – not in this case!
As you can tell, these stain glass print leggings by Topshop are anything but un-imaginative. With the most amazing psychedelic combinations running throughout, the super detailed and eye-popping design print has us shouting 'I want you' all over it.
A fantastic substitute to trousers, these leggings will defiantly get you noticed in a busy crowd of shoppers. Adorning an impressive replica of church stain glass windows, these are a very original take on a classic image, making church windows very fashion-forward this season. Praise the Lord!
With so much detailed print embedded in these leggings, keep styling to a minimal and let the lower garment do all the talking! Dress these super-duper stain glass print leggings with a casual, funky vest top and black Converse trainers for a perfect daytime look. They will also be ideal for that summer festival vibe, with all the bright cool colours, you're sure to have that party feeling goin' on!