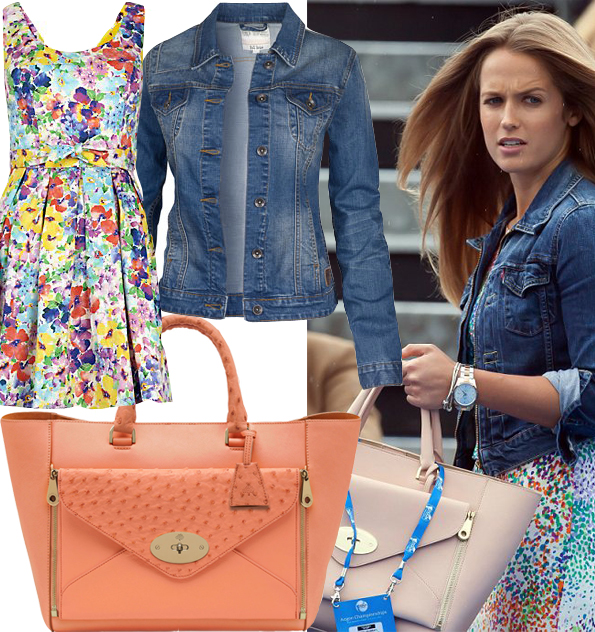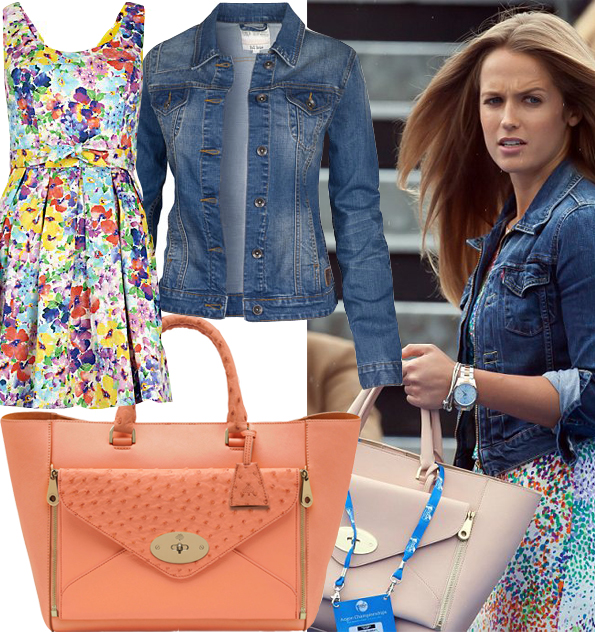 Kim Sears might have mixed feelings of excitement, nervousness, fear, nausea and anticipation when she goes to watch boyfriend Andy Murray play tennis, but we're a lot more chilled and relaxed. We usually just wait for her to pop up on screen so we can analyse what she's wearing, as she's turned into a little bit of a style maven over the years.
We were particularly pleased with her latest ensemble which comprised of a cute floral dress, a tough denim jacket, and a dreamy piece of arm candy otherwise known as the Mulberry Willow tote. Drool! If you want to copy Kim's look, we found some very similar items to help you on your sartorial copy-cat journey.
Ps: We know Kim's tote is in the nude colour, but we felt the bright orange version was so much more appropriate for summer; and it complements the rest of the outfit perfectly!
Floral sleeveless skater dress, £22.99, available at New Look
Denim jacket, £48, available at Fat Face
Bright apricot classic calf and ostrich Willow tote, £2,000, Mulberry
[Image]