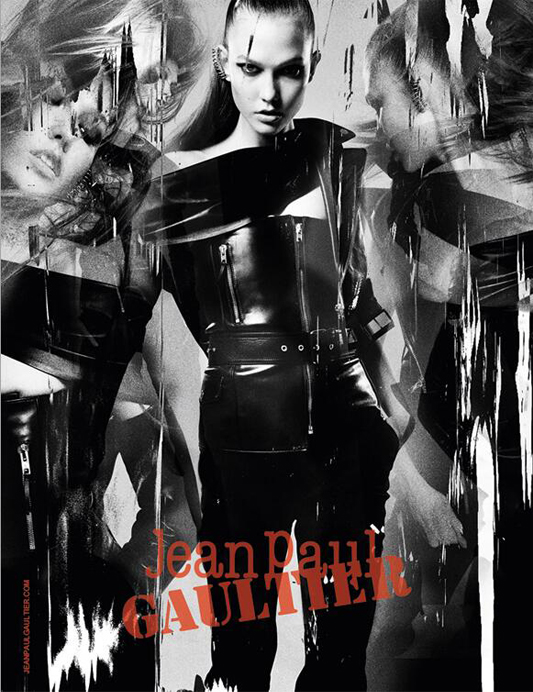 And we thought last year's Jean Paul Gaultier ads were dark and brooding…
As cute as Karlie Kloss's natural bob is, it looks like her longer locks (read: hair extensions) were temporarily back for the brand new Jean Paul Gaultier ad campaign – and we're quite glad because we couldn't imagine anyone else in her place.
Karlie is dressed head to toe in leather (with a fierce and fab metal ear cuff to boot) and is surrounded by equally striking pictures of herself in the Stéphane Sednaoui lensed campaign shot.
This autumn/winter 2013 image conclusively proves why JPG is obsessed with the 20-year-old model (as are we!) – there's more fierceness and attitude in her eyes alone than in most models' entire bodies.
Do you love this ad/Karlie as much as we do?