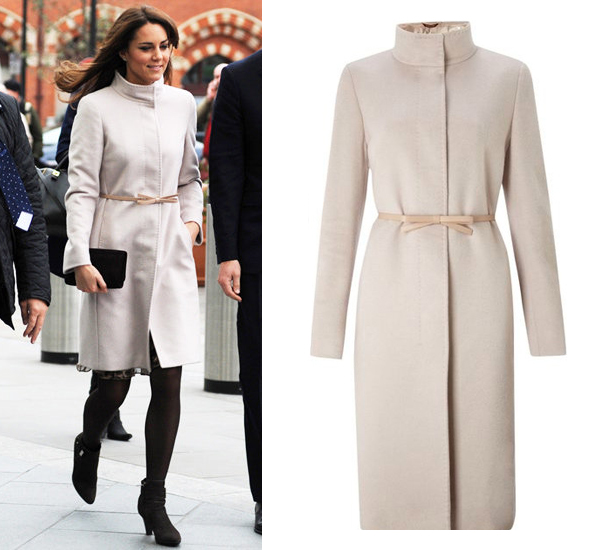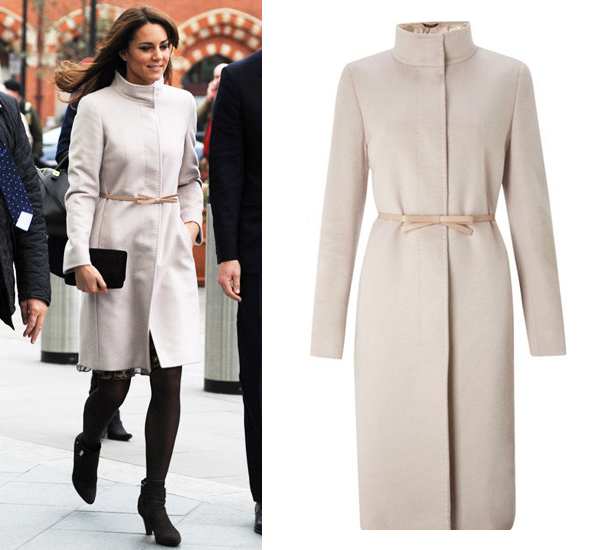 Remember that chic beige MaxMara coat Kate Middleton wore last year? Remember how it – like most things the Duchess of Cambridge steps out in – sold out almost instantly after she was spotted in it?
Well, MaxMara now has made a whole lot more of the virgin wool and cashmere mix coat, and is renaming it the 'Kate' in her honour. Seems fair, seeing as she no doubt helped shift a few coats by wearing the original.
If you're quick (and we really do mean quick!) you can head to the website right now and get your very own for £875 before they all sell out again. Even though it's supposed to be one of the hottest days of the year today and long coats are the last wardrobe piece we should be thinking about, two sizes have already sold out completely, so go!
Don't even finish reading the rest of this post… go forth and shop before it's too late!
[Image]