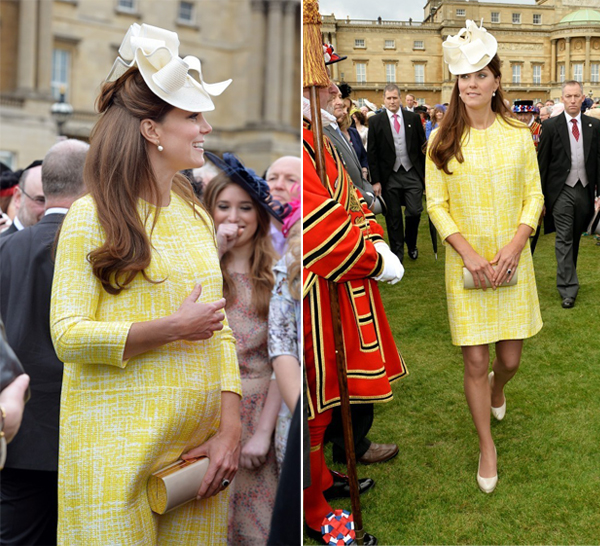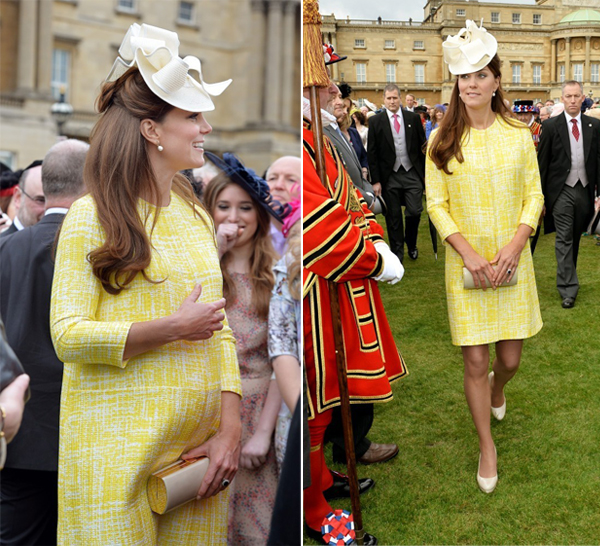 It's the time for the Buckingham Palace Garden Party again – we can 't believe it's already been a whole year since the last one; time really does fly!
Just like last year, Kate Middleton turned to Emilia Wickstead (easily one of her favourite designers) for a suitable outfit for the party. While she wore a baby pink pleated dress from the designer back in 2012, this time she opted for a yellow Marella coat dress instead. She teamed it with a very striking white hat by Jane Corbett, and matching Russell & Bromley Park Avenue clutch and heels. Looking lovely, chic and elegant as always!
Naturally despite the large hat and bright coat dress, all eyes were on the Duchess of Cambridge's baby bump, and we can see that it's coming along quite nicely – not long to go until we meet the future heir to the throne!
Another style triumph for our future Queen; the epitome of blooming beauty!