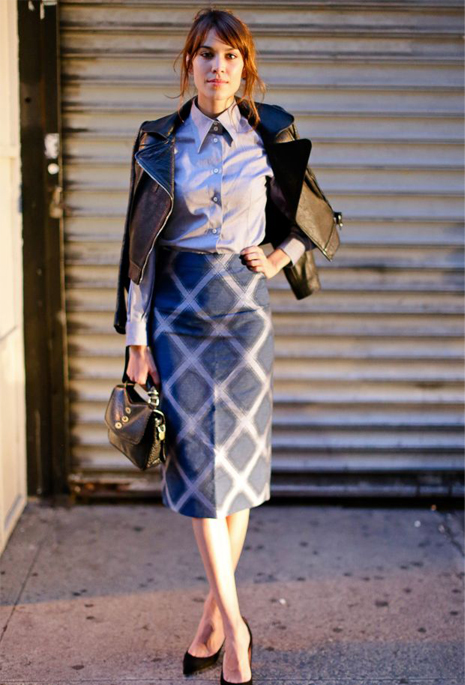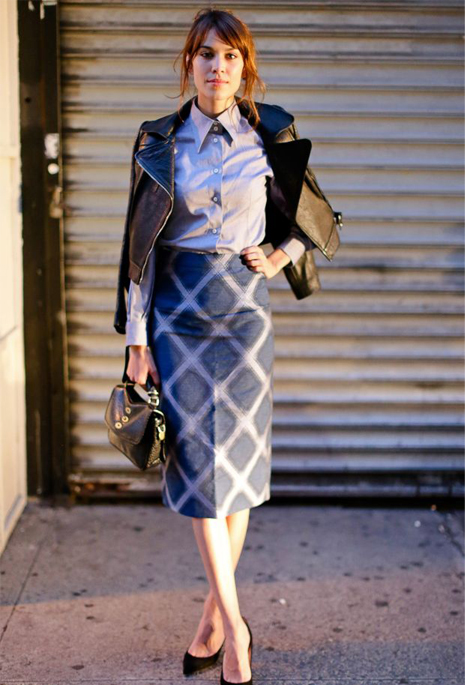 Henry Holland, i.e. he of the swish "must-be-seen-at" parties, hosted a dinner in New York last night to celebrate his brand new Resort collection. And as you can imagine, it was attended by some of the hottest and most fashionable folk in the industry.
Never one to miss a Henry Holland bash was our girl Alexa Chung, who once again looked effortlessly chic and stylish in her perfectly put together ensemble. She rocked up to the dinner in a quirky House of Holland pencil skirt (far longer than her usual hemlines, we must say!), which she accessorised with a sharp shirt, a Mulberry satchel, and a fierce leather jacket for that much-needed edge and grunge factor.
Alexa loves a bit of school-girl aesthetic, but her look has definitely matured on this occasion, as her sartorial inspiration was more office woman than school girl. Flawless, as usual though.
We miss you Chungers, come back to the UK soon, please!