Last Updated on 19th October 2013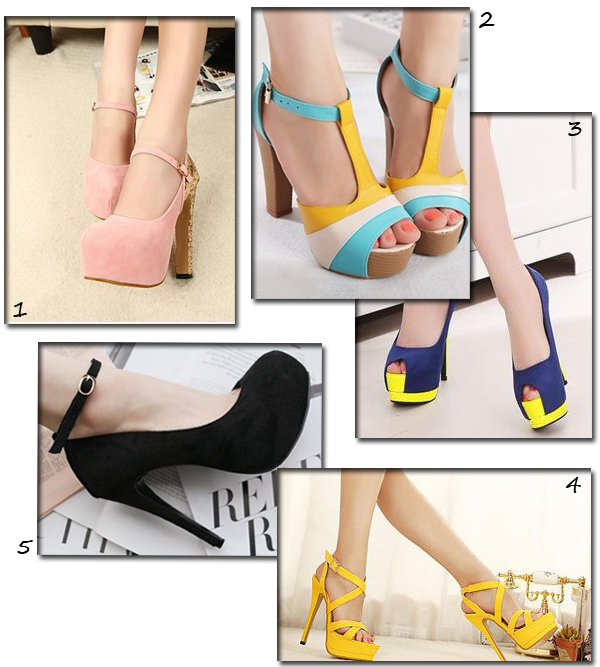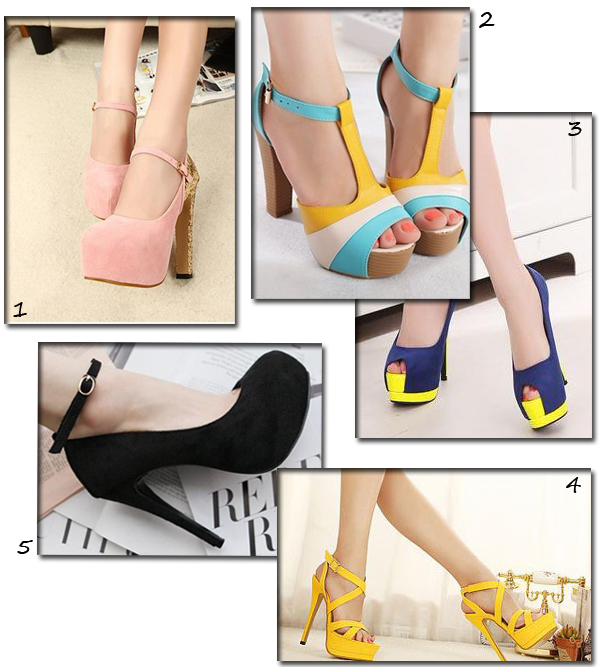 Men might be put off by the term "killer", but we ladies seem to embrace it – especially because when paired with the word "heels", we know we're getting a fierce and fabulous pair of shoes that will make us stand out from the crowd and make us feel gorgeous inside and out.
The internet is filled with high heels that come with price points ranging from the very affordable to the only accessible if we won the Lottery. If high heels aren't your thing and you're more into women's boots, Heels Republic has a pretty sweet selection on offer right now.
They've also got a great selection of gorgeous heels and we've selected 5 killer, kick-ass, drop dead picks that will cater to each and every budget… and here they are:
1.  – if you want something romantic with a modern edgy twist, then this shoe is for you as it's the best of all sartorial words. The soft pink is perfect for girlie girls, but the fierce gold heel adds some much needed attitude. Golden heel platform shoes, $79
2. – these could have been lifted straight of the style pages of the fashion Bible; a definite bargain buy considering the style brownie points you'll get for being seen in these babies. High heel strappy sandals, $69
3. – colour blocking at its finest, these shoes are perfect for girls wanting to make a statement with a splash of colour and a lot of height. If neon yellow isn't your style, you'll be pleased to know they also come in pink. Candy high heels with platform, $79
4.  – sexy, summery, and oh so scrumptious, these heels will inject an essential bit of season vibrancy to your outfit. Whether you go glam or casual, these shoes will see you through! Gorgeous yellow strappy heels, $59
5.  – for the more conventional woman, the one who knows that you can never go wrong with a sleek and sexy pair of black heels, look no further than this gorgeous platform shoe. We love the elegant strap too; as practical as it is pretty! Black heels with ankle strap, $59