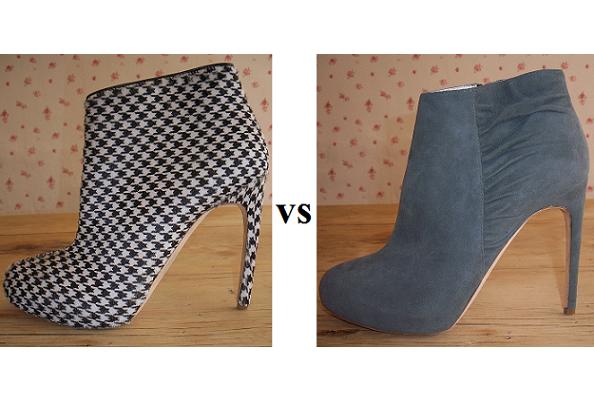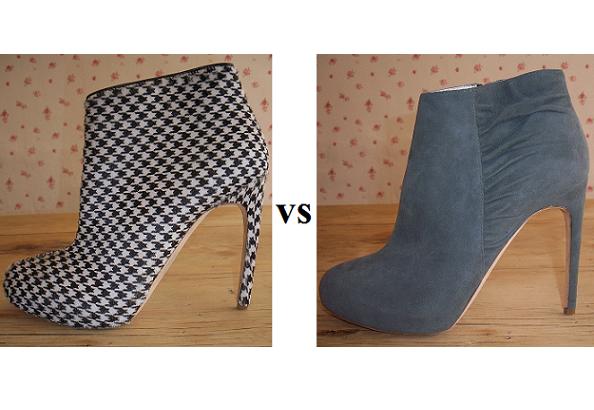 Rupert Sanderson's a name that will send shivers down every fashion-loving girl's spine – for all the right reasons, of course. Those classic shoes each tweaked with an individual style to transform his talent for traditional craftsmanship into a unique vision have caught the discerning eyes of many a modern day style icon – from Kate Moss to Cheryl Cole, no less – making him a firm favourite on fashion's footwear radar. Yep, that's Rupert Sanderson alright, and what most girls would give to spend a day in his delicately-designed shoes. Oh, wait a minute…
Yes, yes, yes! Thanks to the powers that be, we've got our hands – or should that be feet – on 10 key styles from Rupert Sanderson's AW10 collection to try on for size. And so, each day for the next week we'll be putting two styles through their platformed paces to see which pair gets our vote and comes up trumps. So, without further ado, let's introduce our first footwear face-off: the Tawny vs the Nuance.
Firstly, let me apologise now for the amount of squashed toes, undone zips, over-hanging heels and, in some cases, the complete lack of trying on that you may see during the course of this next week. Blame a thing called sample sizes; try as I might, some size fours just won't hold my size fives.
Thankfully both the Tawny and the Nuance do, though we'll brush over the part where the zips don't do up. Here's two ankle boots, both containing a concealed platform with a sky-high stiletto heel and both similar in style and shape, but there's one very clear difference – one's black and white houndstooth made from pony skin; the other's grey suede. So how do they compare?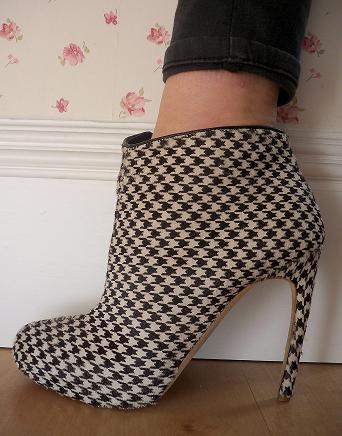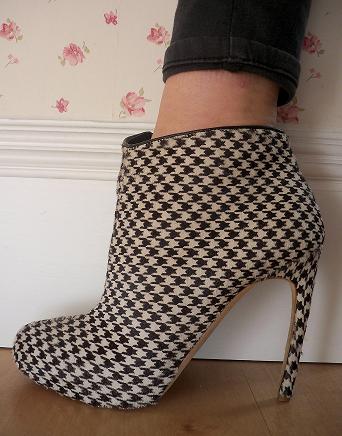 The Tawny
Now a houndstooth shoe isn't typically my thing, and seeing images of the Tawny hadn't done much to persuade me otherwise. But all my better senses went out the window when I removed them from the box – if there's one thing that's going to win me over, you can bet your bottom dollar it'll be plush pony skin. From the tip of the toe right down to the bottom of the heel, this super-soft skin is woven into an off-white and black houndstooth check that, somewhat surprisingly for me, just oozes luxury. And in a season dominated by pared-down minimalism, I can't tell you how refreshing it is to see a statement shoe, especially when it's worked across a style as sleek as the Tawny. Its short, slightly-rounded toe, its ankle-clasping length, its concealed zip and its slick-straight heel are undeniably chic, proving to work just as well with dressed-down denim as it does with a tapered trouser. But just imagine it with leather pants and a slouchy white knit – the Tawny's doing it for you now, isn't it?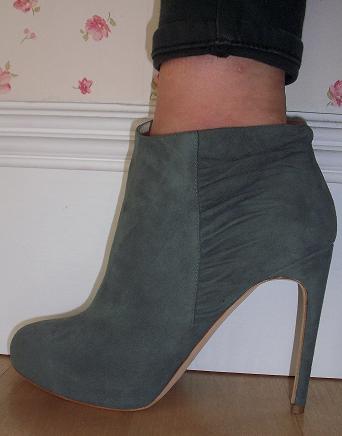 The Nuance
Now this, I confess, is more up my street – a subtle statement, if you will. In a sumptuous grey suede with a ruched detail to the outer-side, the Nuance is a modern classic, boasting the same sleek shape as the Tawny but offering a more understated elegance. Super-chic, I love its fuss-free, go-with-anything timelessness and, trust me, it's a great way to break up your neutral wardrobe this season. Wear them with your favourite skinny jeans or try them with new-season leather and a crisp white shirt for a contemporary classic approach.
Result: At the risk of sounding predictable, I'm declaring the Nuance as the winner of this round. Yes, I was surprised by the sheer elegance of the trend-led Tawny, but what can I say, I'm a sucker for a classic, and the Nuance will add an easy elegance to the most basic of outfits for season's to come.
The Tawny and the Nuance are available at rupertsanderson.com, for £785 and £635 respectively.