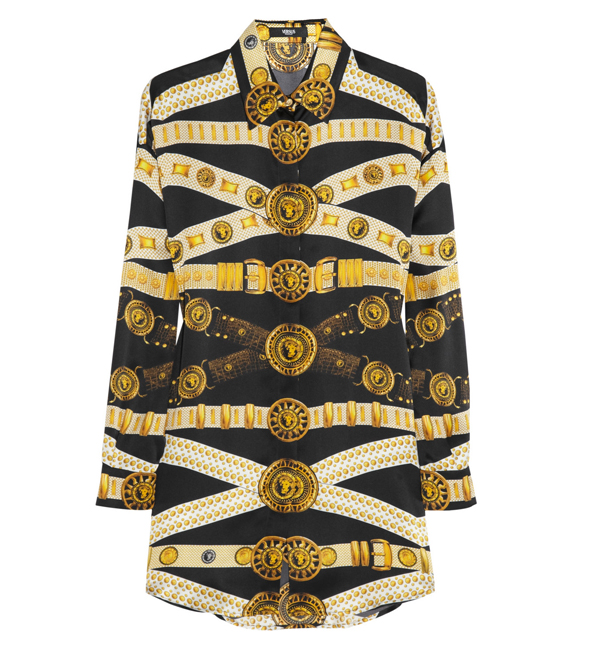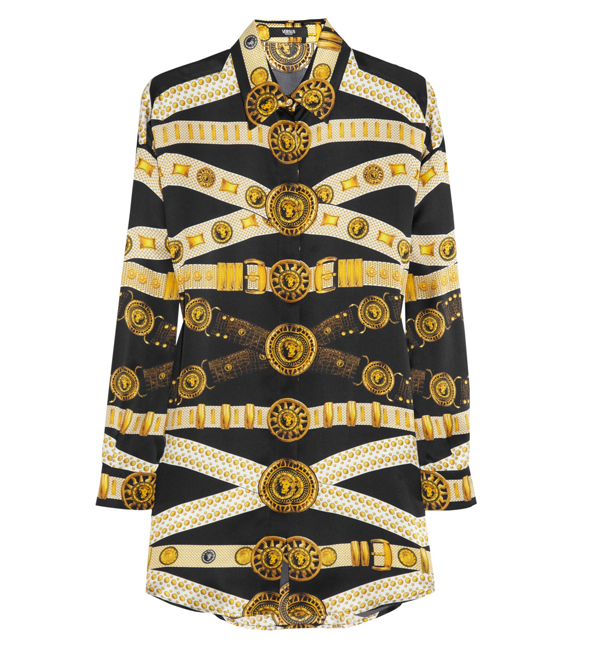 Looking for a shirt that's highly original, unique and distinctive this summer? The gold chain print shirt by Versus possesses all these quirky qualities.
The brand was first introduced to the public in 1989 and has been described as having an "innate creative approach, with a strong focus on innovation, flair and the unconventional." Versus is the true rock and roll soul of Versace. Needless to say, the brand's designs do all the trend talking.
With the brand having its distinctive 'rock-chic' style, the essence of its description couldn't be more real when looking at the rather cool gold chain print shirt.
Standing out a fashionable mile, this unique shirt conveys originality to the max with the amazing belted and detailed buckle design forming an individual repeat pattern running top to bottom. Lush!
With the complementary colour combinations of the blacks, golds and creams, this shirt would look simply super with a pair of simple black straight-legged jeans and a pair of shinny brogues. As there's so much print detail in this Versus shirt, there's no need for any accessories with this piece; an item like this has the right to knock everything else out the window! With the long sleeves you won't need to cover the shirt up with a jacket, so you'll be able to show it off to its full potential.
This is an investment piece that should belong in your wardrobe without any hesitation. Grab it now girls!
Versus gold chain print shirt,  £335, Versus.