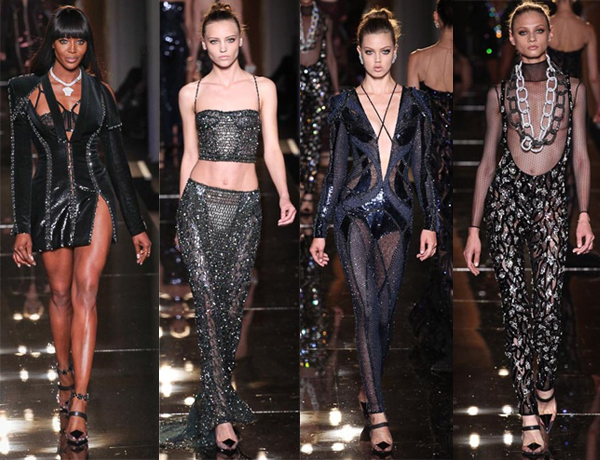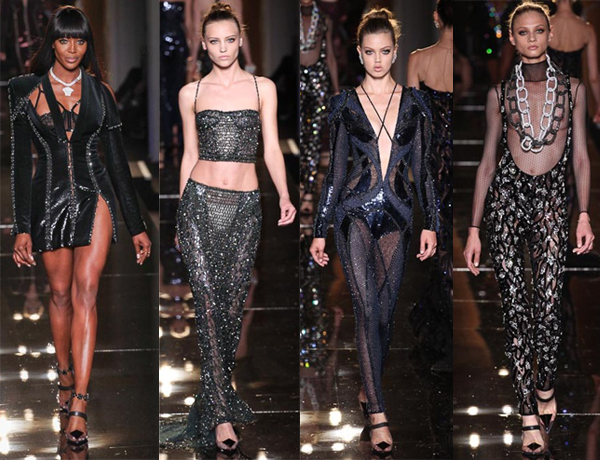 Nothing makes a bigger statement like getting one of the world's biggest supermodels to open the Couture show of one of the biggest fashion House's in Italy, nay, the world. And that's exactly what Versace did by tapping Naomi Campbell for the Atelier Versace AW13 Couture show in Paris yesterday.
It was the first time Naomi walked a Versace catwalk since Gianni Versace's death back in 1997, so her appearance was a pretty big deal! Well, most Naomi appearances are, but none more so than this!
Donatella Versace was inspired by black and white photography of the 1930s, which she then added her own contemporary twist to… a theme which is more than evident when looking at the colour palette and the Great Gatsby nod throughout the collection.
The attention to detail is second to none, as is expected from a Versace catwalk outing, and the sparkles, glitz, glamour – not to mention the amount of flesh on display – was very abundant. The finale piece was without a doubt a favourite in the MFL office; do we think any of the celebs in the front row – the likes of which included Emma Roberts and Uma Thurman – might pull it off on a red carpet? Watch this space!