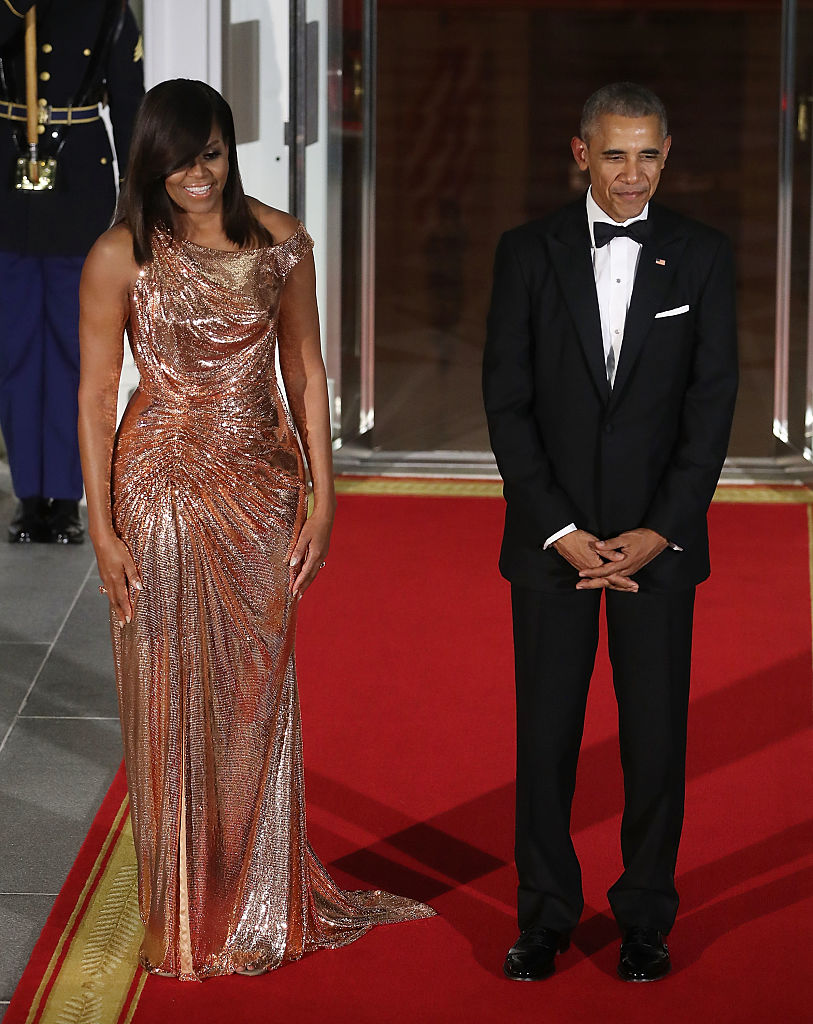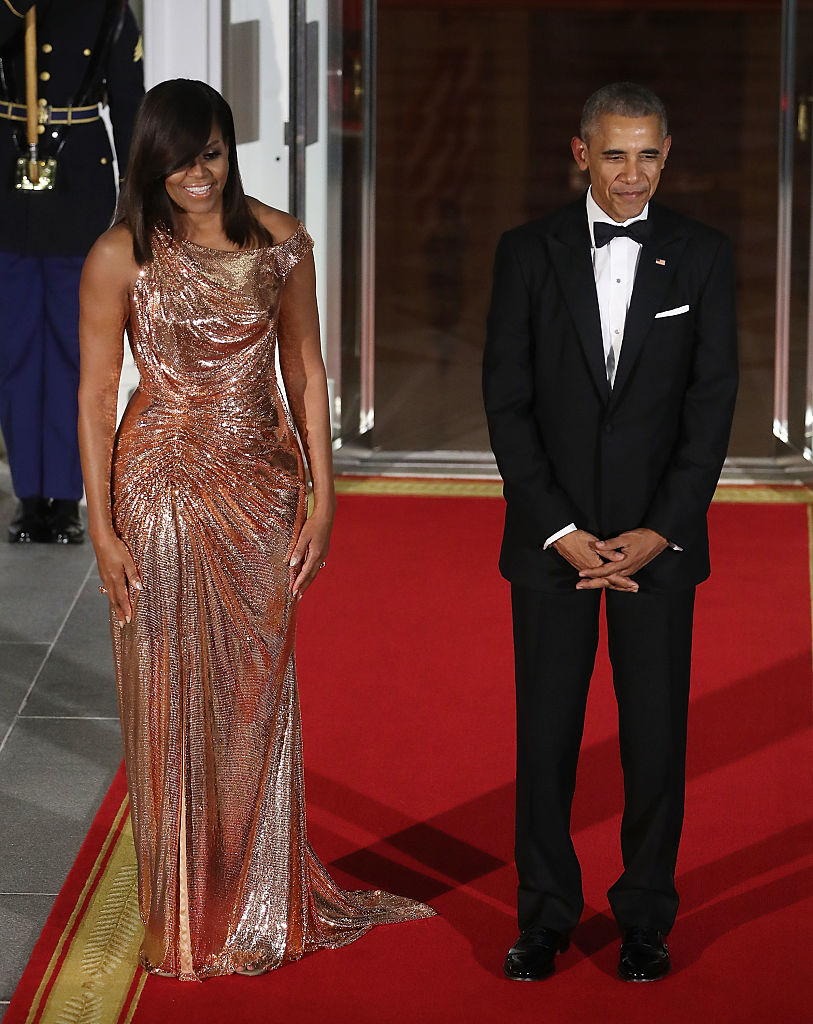 A style icon in her own right, Michelle Obama knows how to use fashion to make a statement and her choice of outfit  for her final state dinner yesterday night, was no exception. To welcome the Italian Prime Minister Matteo Renzi and his wife Mrs. Agnese Landini, FLOTUS wore a stunning Atelier Versace, rose gold chainmail gown that spoke volumes in so many ways. Not least because she was championing an Italian designer in honour of her guests but also because the dress was "unforgettable" which in truth, is how so many feel about Michelle's time as first lady.
Made especially for her by Donatella Versace, the draped detail accentuated Michelle's curves beautifully. Donatella did a great job and said she was, "humbled and honored to have the opportunity to dress the First Lady of the United States".
Thoughts? Did FLOTUS make the right choice for her final state dinner?