Last Updated on 6th February 2013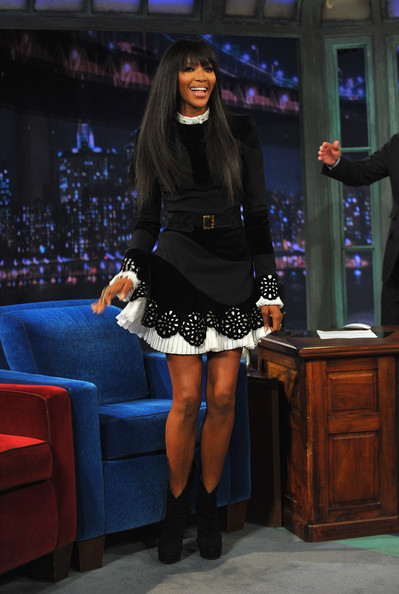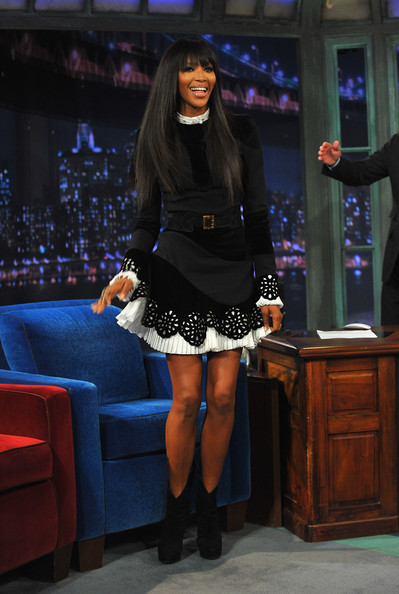 Naomi Campbell rocked up to The Rockerfeller Centre in New York last night to make an appearance on Late Night With Jimmy Fallon while promoting her new show, The Face.
Naomi may have one of the most recognisable faces in fashion, but it was her legs that we (and presumably everyone else who was watching – Jimmy Fallon included, probably) were focusing our attention on.
The supermodel wore a gorgeous monochrome dress from Alexander McQueen's pre-fall 2013 collection, proving that she has still got it and can pretty much get away with wearing anything. Although the dress was paired with some dangerously thigh high boots in the designer's lookbook, Naomi chose to wear ankle boots instead which was a bold and risky move but we think she made it work for her. If we had her legs, we'd never wear high boots or even trousers again!