Last Updated on 3rd July 2013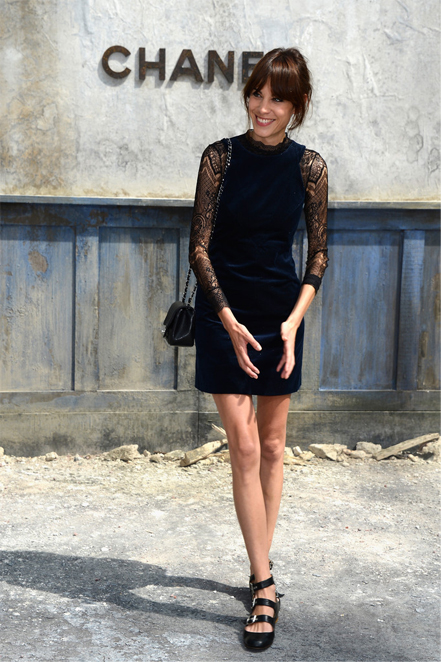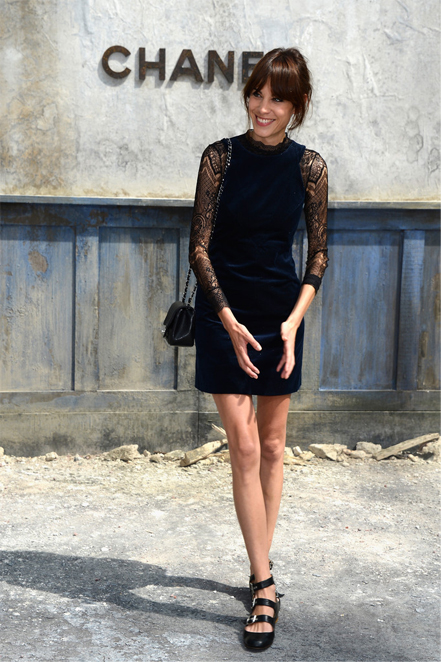 Sure Alexa Chung does dressed-down androgynous meets schoolgirl chic like no other, but she knows how to do ladylike and classy too. In fact not only does she know how to do it, but she knows how to excel in it; rock it, if you will. Take her look for the Chanel Haute Couture show at the Grand Palais in Paris, for example…
Alexa took a leaf out of Jennifer Aniston's book by opting for a short, little black dress, but unlike Jen who considers her LBD her go-to, safe outfit, this was sort of out of Alexa's sartorial comfort zone.
The ladylike lace sleeves are something we would expect from Kate Middleton (in fact it was one of the defining aspects of her wedding dress, remember?) but not from Alexa. That being said, she pulled them – and the entire look – off perfectly, and her personal style wasn't lost either thanks to the chic but slightly messy updo and the quirky buckle sandals. And her look wouldn't have been complete without that stunning Chanel bag draped over her shoulder!
The Chungmeister got it right once again – no surprises there!