Last Updated on 8th July 2013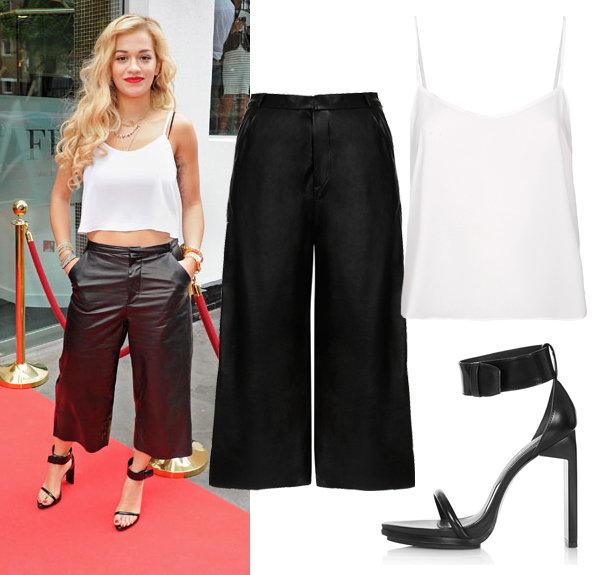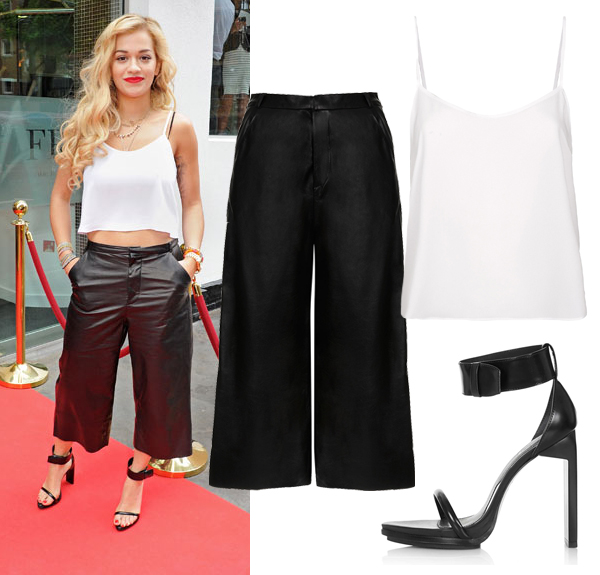 We don't often see Rita Ora in something we can actually step out in ourselves – and we don't just mean in terms of price tag!
Luckily for us, the singer, Material Girl ad campaign star and all-round fashionista headed to the 2013 Fashion Retail Academy Awards last week in something less skimpy than we are used to, which excited us very much as it meant that we could steal her style and not catch our death. And that was before we found out how affordable her outfit actually was – imagine our excitement when we found out it all came from Topshop?!
If you want to try out Rita Ora's effortless, monochrome look and make a style statement at your next event, this is what you'll need:
Wide leather culottes, £210, Boutique available at Topshop
Unique hi strappy sandals, £115, available at Topshop
Cropped soft cami, £15, available at Topshop