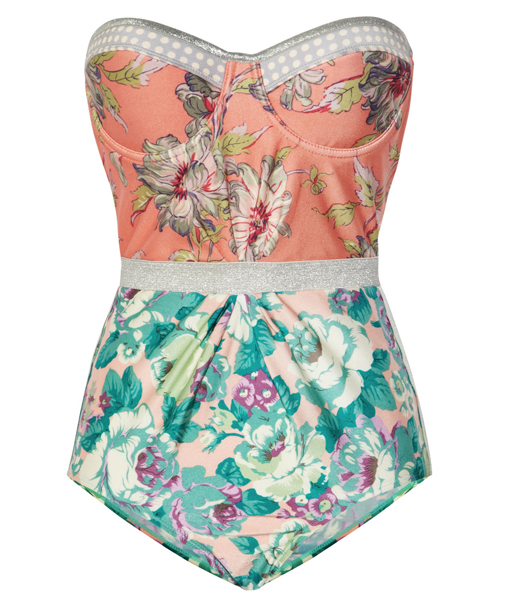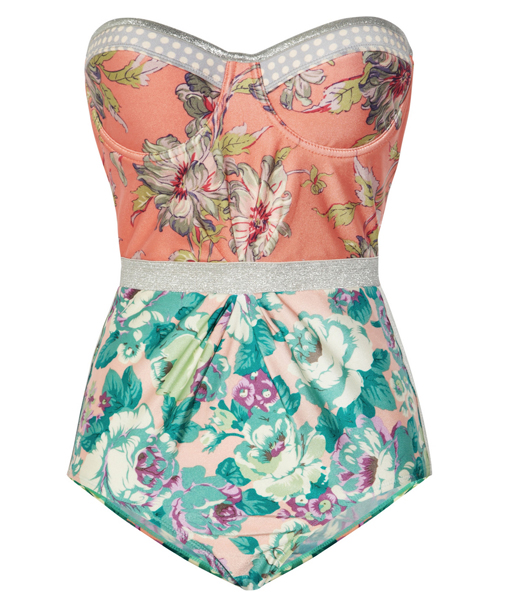 Booked an exotic get-away and now on the style search for the ultimate swimsuit? Forget skimpy bikinis because this season it's all about the all-in-ones; and what a unique piece we've selected for you today!
Check out this beautiful vintage looking Celestial floral-print underwired swimsuit by Australian sisters Nicky and Simone Zimmermann. Fusing strong, sassy silhouettes with delicate, pretty prints, the designers have a worldwide following and their label is a favourite of jetsetters and magazine editors looking for unique pieces to take them from the boardroom to the beach in style.
This stunning swimsuit consists of two equally striking floral prints that contrast beautifully, as well as a silver-trimmed waistline and molded underwired cups. It's super cute, yet totally chic at the same time.
We feel this piece is too good just to wear around the pool so we suggest pairing the amazing swimsuit with a maxi skirt and a sassy cropped shrug along with big sunglasses and a fabulous oversized hat. And as if by magic, you'll have a completely different, yet marvelous look. Totally fabulous and multi-occasional, wouldn't you agree?
Zimmermann Celestial floral-print underwired swimsuit, £265, NET-A-PORTER