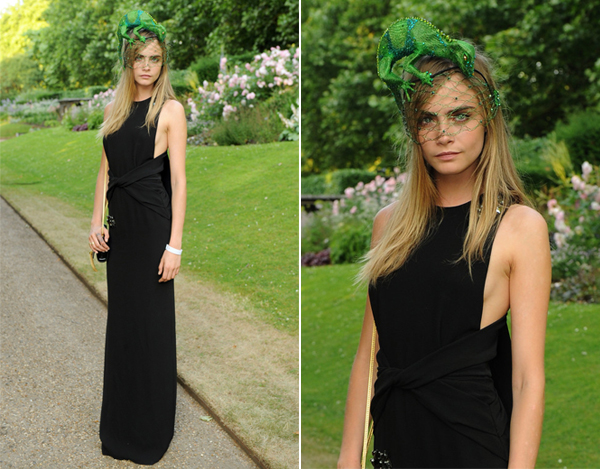 Cara Delevingne knows how to do quirky, dressed-down, grungy, London-girl-about-town chic better than most girls her age, but she also scrubs up pretty good too.
In fact, she looked ladylike, elegant and drop dead gorgeous while attending the Animal Ball in London yesterday, which celebrated the 10th anniversary of the Elephant Family Charity and was hosted by HRH the Prince of Wales and The Duchess of Cornwall, Camilla Parker Bowles.
Cara's look was fit for royalty, which is a good job too, as she was seen mingling with the Duchess herself – fancy!
And what did fashion royalty Cara wear to meet actual royalty? The quintessential British brand that is Burberry, of course! Cara's lizard hat definitely stole the show though – not even her trademark eyebrows could compete with the little creature sitting atop her head. We love you, Cara!