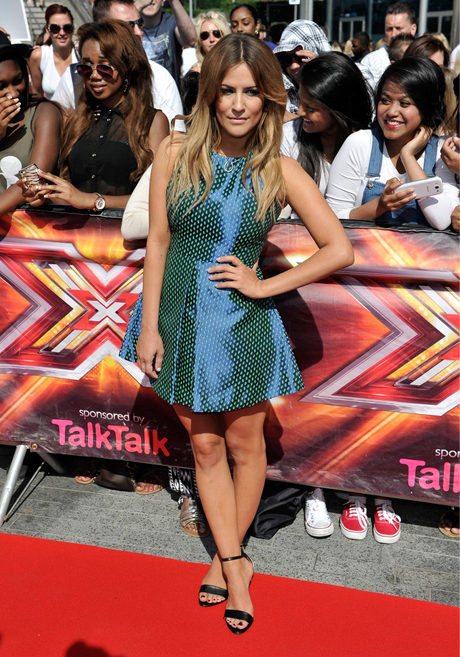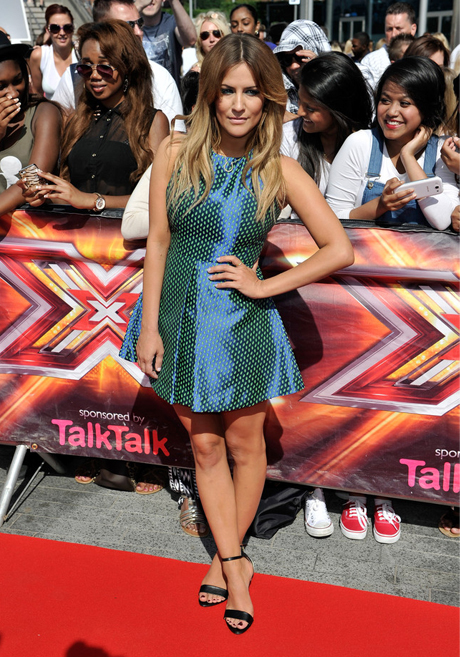 Caroline Flack – she with the impeccable pins, and she who isn't afraid to show them off – should be a poster girl for how to dress for the summer weather.
We've all seen one too many unflattering short shorts, camel toes and lobster skins this weekend, so we encourage all British girls to look to Caroline for summer sartorial inspiration.
We don't see the sun very often so it can be difficult to get the flesh-to-clothes ratio right, but we think the Xtra Factor host nailed it in a thigh-skimming shiny Jaeger number. Sure she had her enviable golden pins on display, but she kept her chest firmly under wraps with her high-neck dress.
Her ombre locks, lack of accessories and strappy heels contributed to her ultra-summer look, and we can't wait to see more of her outfits during this year's X Factor audition process!
Remember girls, it's boobs or legs but never both! Are you feeling Caroline's summer red carpet look?