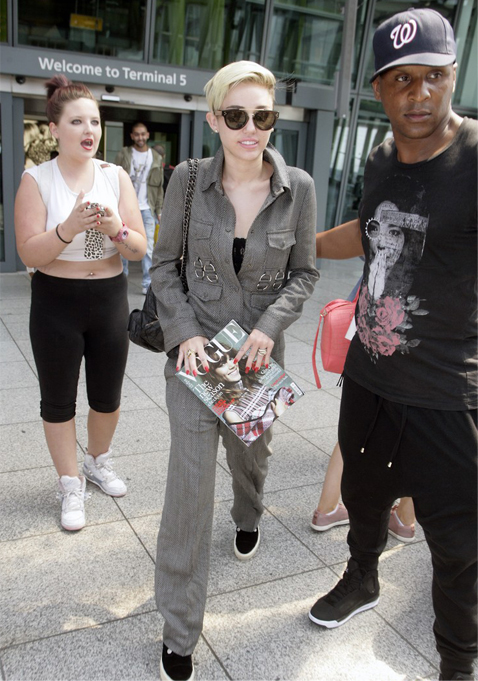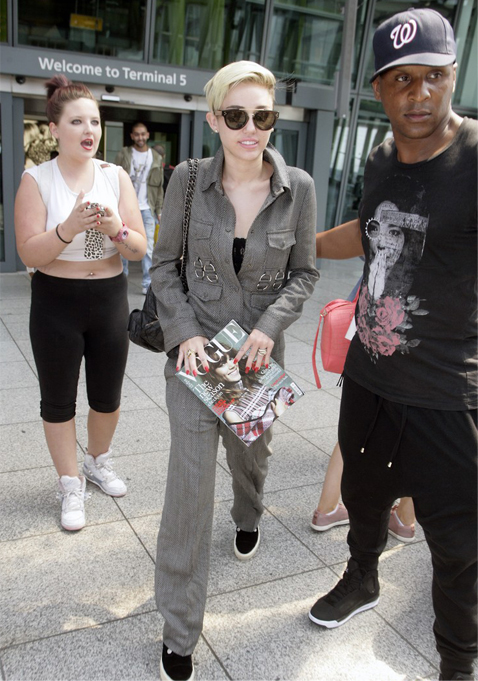 We bet Miley Cyrus didn't bank on the weather being so Los Angeles-like when she packed her suitcase, as we have a feeling she would have stuck to her classic hardly-there-shorts and barely-bosom-covering cropped tops.
We are quite glad she didn't realise how hot the weather in our Capital would be though, as we fear we ay have missed out on seeing her rock this gorgeous Stella McCartney jumpsuit.
The former Hannah Montana star accessorised her high-end look with Chanel trainers, a Chanel backpack and Celine sunnies. She was seen at Heathrow Airport with the current issue of fashion Bible British Vogue firmly in her grasp – and this look is definitive proof that she has been brushing up on her fashion knowledge.
Miley will probably go back to her dressing-for-the-beach ways as soon as she touches down on American soil, but its always nice to see her do the chic, covered up thing too.
Do you like Miley's grown-up Stella McCartney look?