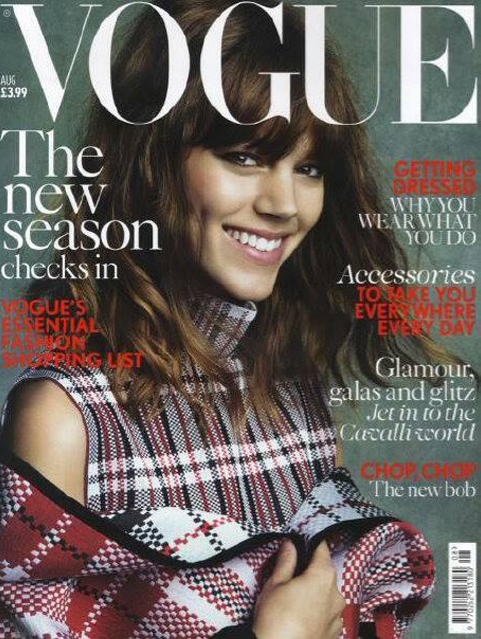 She fronted the all-important British Vogue September issue back in 2011, and now Danish beauty Freja Beha Erichsen is back on its front cover, posing fiercely for Patrick Demarchelier's lens for the August 2013 issue.
And is it just us, or did anyone else do a double take when they first saw the picture above as they thought it was Alexa Chung? The hair, the perfectly sculpted cheekbones, the flawless skin and the winning smile did it for us; what do you guys think?
We digress… this is another cracking cover shoot from British Vogue with excellent styling by Lucinda Chambers, and we can't wait to sit out in the sun and flick through the pages while topping up our tans at the weekend.
And on another note; we're glad to see the models back on British Vogue's covers; we aren't saying we didn't love the Beyonce and Helena Bonham Carter fronted editions (au contraire they were two of our favourite issues of the year so far) but as models fronting fashion glossies is so rare these days, we loved the fact that we could get it from British Vogue.
Will the mag go for a model for its September issue? Watch this space – not long to go til we find out!