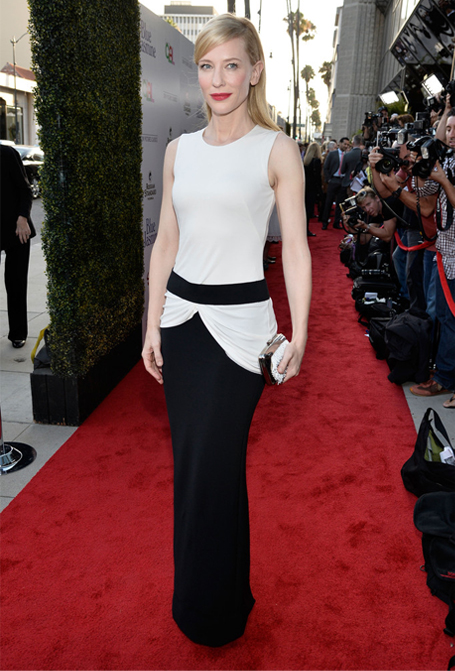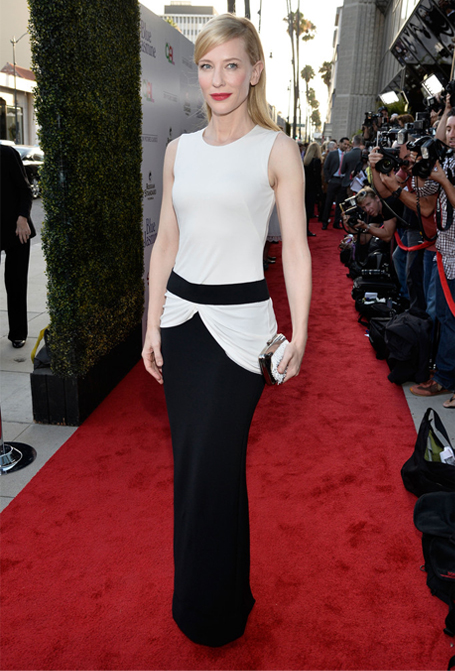 There's a reason all the fashion designers fall over themselves to dress Cate Blanchett. And that reason, ladies and gents, boys and girls, is staring at us in glorious monochrome picture form.
The stunning Oscar-winning actress, who must be a dream to dress, looked gorgeous in a black and white Alexander McQueen creation while walking the red carpet for the Blue Jasmine premiere in LA last night.
Cate knows that less is more (in the subtle, accessory-less manner, not the flesh-flashing manner) as she let her work of art dress do all the talking. She gave her look a modern yet chic twist by opting to wear her golden locks down – but kept them in tact by popping them behind her ears – and made sure she didn't fade into the background by way of some red lipstick.
A vision of loveliness by anyone's standards!