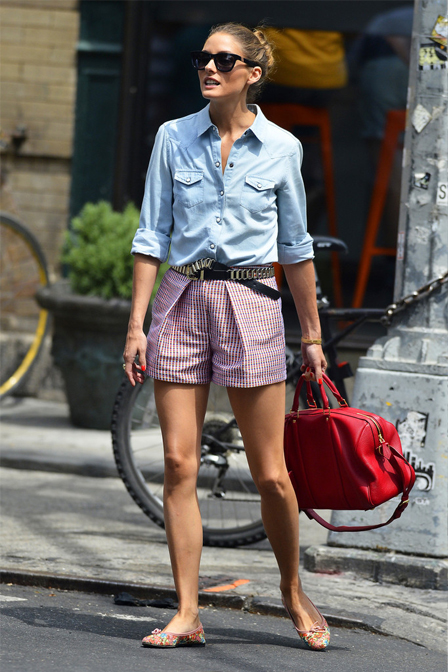 If we looked as chic and expertly styled as Olivia Palermo when we were just going about our day to day business, we would be very happy bunnies indeed.
Olivia looked nothing short of fabulous when minding her own business on the streets of New York the other day. The bronzed American goddess exuded sartorial confidence in her casual but oh-so-chic ensemble which comprised of some pink shorts, a very on-trend denim shirt cinched in with a fun belt, and comfortable colourful flats. And of course an essential pair of dark sunglasses to keep out the sun and nosey paps.
But those just aren't any old pair of black sunnies, oh no. Olivia was wearing none other than Westward \\ Leaning 'Children Of California' sunglasses with reclaimed Californian Redwood. And for every pair of Westward \\ Leaning sunglasses that are sold, $10 will be donated to educational programs related to the specific style purchased. The proceeds for Olivia's 'Children Of California' style sunnies go to Teach for America in San Francisco.
So, should you choose to snap them up for yourself, you'll not only have one more thing in common with the style maven that is Miss Olivia Palermo, but you'll be contributing to a truly worthwhile cause too. Win, win!