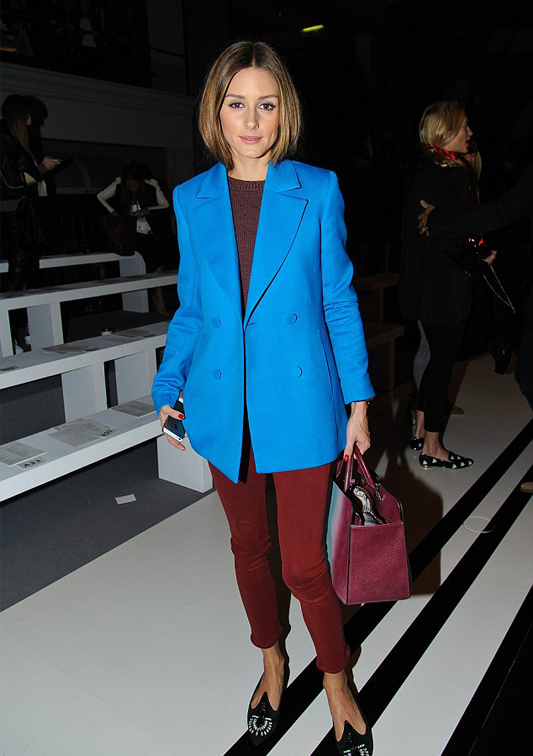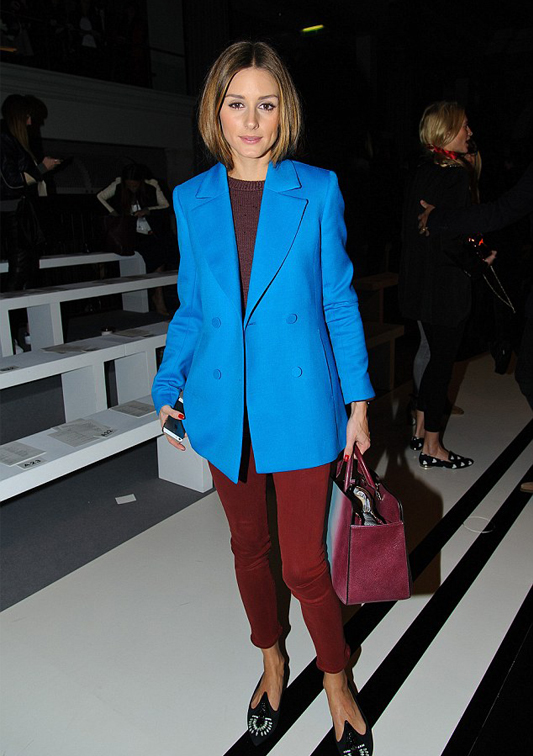 Here she is – one of our fashion week front row faves (try saying that really fast – not possible!) Olivia Palermo looking nothing short of fabulous at her latest show.
Olivia rocked up to the Anya Hindmarch autumn/winter 2014 show at the Tate Modern during London Fashion Week, wearing a Reiss Romoli peacoat, cropped red trousers, and bejeweled slippers.
Yep, it looks like Olivia decided to give her feet a well-deserved break and ditch the heels in favour of something far more comfortable – jewel encrusted Arabian Nights inspired slipper shoes! And it doesn't look like she was alone in her sartorial choice either as her FROW pal Poppy Delevingne donned cute Burberry flats for the show which you can see in the background.
Oh, and we also feel we should mention the fact that Olivia did what any adoring fashion fan would do when graving a front row and wore one of the designer's pieces – she carried the Anya Hindmarch Albion bag with style and sophistication, and ensured it complemented the rest of her outfit perfectly.
She's a front row regular for a reason!