Last Updated on 26th July 2013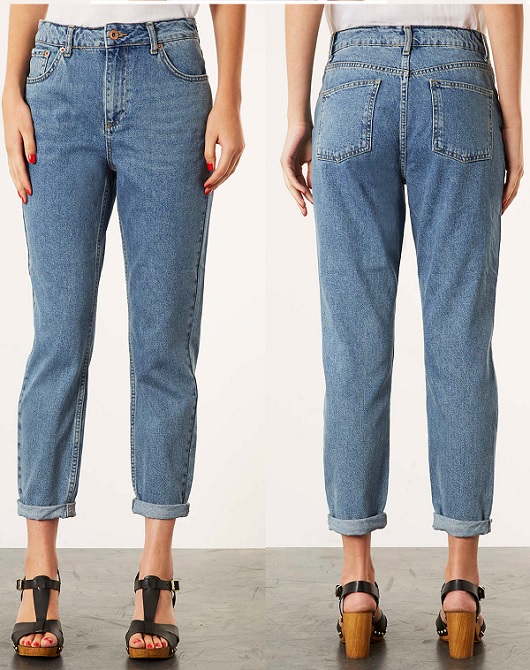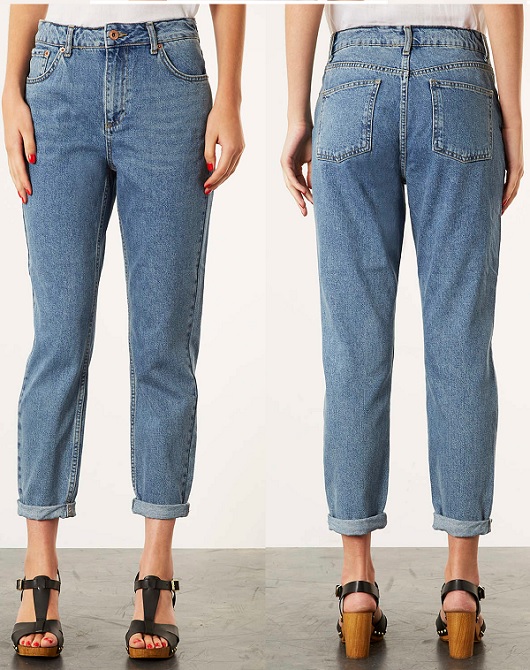 Feeling like painfully embarrassed teens, whose parents revelled in showing them up for want of being cool (but miserably failing), we relived our red-faced nightmares when we came across a pair of 'mom' jeans recently.
Yes, you heard right. 'Mom' jeans; those jeans your mom wears. Or maybe Simon Cowell likes to wear during a particularly bad X Factor audition round. OK, so we're pretty aware of the 90s comeback, but try to picture the expression on our faces when we spotted high street hot spot Topshop championing the style!
Styled online with a white camisole, the vintage wash, high waisted 'Mom' jean features subtle tapering at the leg to give it that 'nostalgic' feel, but we're not sure fashion's venture into the past is so great. Since when did dressing like your 25-years-older-than-you mom become du jour?
Often, the cool kids who frequent vintage stores are seen sporting similar bygone styles by Levi's, but does attaching the 'vintage' label to 'mom' jeans take away the fact that they're not as desirable as the current boyfriend jean, even tough it is trying to be?
But wait for it. Moms aren't the only ones bent on turning the way we dress! Enter the 'dad' jean; a high waisted, loosely fitted vintage wash, and reported by The New York Times as being favoured by the likes of Barack Obama and Kanye West, not before making waves on the street-style blog circuit.
We're all too aware of the cyclical nature of fashion, having pained over Hedi's AW13 ode to outright punk. But for the love of fashion are you willing to play it ugly? Would you brave a pair of 'mom' jeans?
But more importantly, will Kate Middleton tap the trend?
Jeans featured above: MOTO vintage wash Mom jeans, £40, available at Topshop