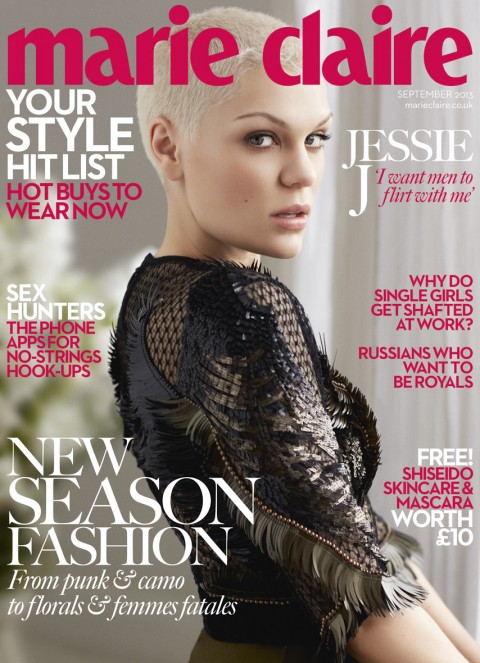 September issue cover stars don't get fiercer than the one Marie Claire UK chose…
Yep that is indeed Jessie J and her perfect pixie crop gracing the September issue of Marie Claire UK, shot by David Roemer and wearing a series of bold, striking fashion pieces.
Her interview is a lot more toned down, honest and real than we were expecting though, and as a result there are some great quotes from the songstress in there. Expect Jessie to talk everything from quitting The Voice, falling in love, and being honest with children…
"I always say children only know what you teach them, so you teach them well. I'm so honest with my nieces and nephew," she said. " I talk to them like they're adults. I hold my six-year-old niece's hand and say: "You have to set an example to your little brother."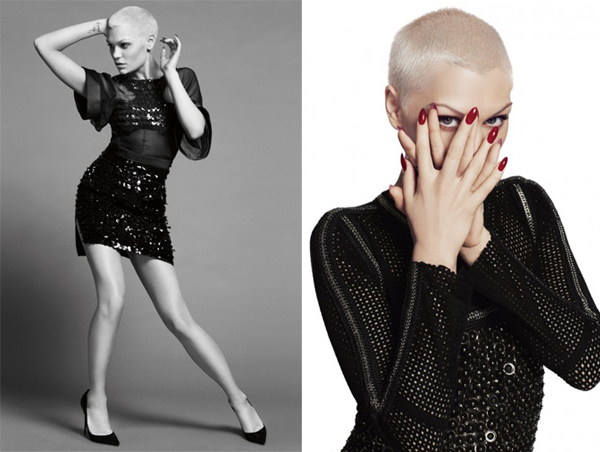 And what does Jessie think about the L word?
" Love is something you shouldn't underestimate – that one person in the whole world you're going to choose to spend the rest of your life with," she continued. "I'm not going to rush. The time will come. The right person will appear and it will be amazing. I dream about it and whenever I dream about it, it happens."
We'll be keeping our eyes peeled to see if Jessie's "right person" appears. Marie Claire's September issue is on sale from today.