Last Updated on 22nd August 2013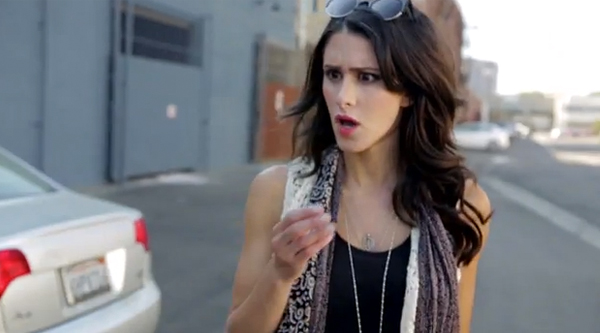 We urge those of you of a prudish disposition to look away now.
Even though its mascara flies off the shelves and is already in the make-up bags of the majority of make-up-wearing women, Benefit Cosmetics has decided to go for the shock factor and create a viral video for its product.
So, a few Jersey Shore cast members and some hyperbolic shocked female faces later, the Real Men Don't Fake It Benefit mascara advert was born!
"We wanted to find a clever way to play on real vs. fake double entendre," said Claudia Allwood, a spokesperson for Benefit. "It's irreverent and cheeky, so overt you can't possibly take it seriously. We at least hope to make someone giggle."
In a nutshell, the ad features a host of male characters displaying, erm, large packages in their undergarments, with the surrounding females getting predictably excited.
Jersey Shore's Vinny Guadagnino is joined by comedian Brittany Furlan and actor/rapper Simon Rex, and you can check it out in all its cheeky glory in the video below. What do you think?