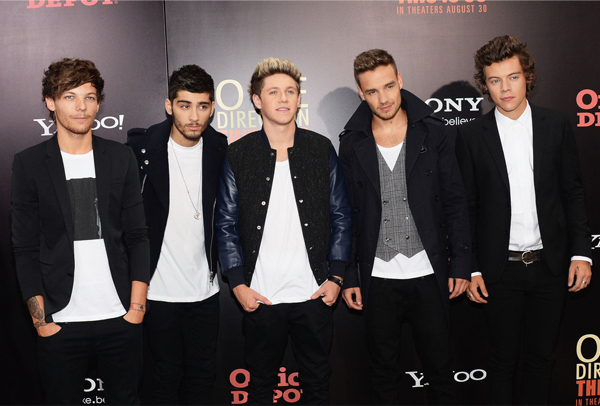 We hate to be the bearers of bad news but since it's our job to keep you updated with all the latest goings on in the world of fashion, we have no choice…
Contrary to the rumours that were doing the rounds yesterday, British singing sensations Niall Horan, Zayn Malik, Liam Payne, Harry Styles and Louis Tomlinson – also known as One Direction – will not be performing in the annual Victoria's Secret Fashion Show.
"The recent reports regarding One Direction appearing in the Victoria's Secret Fashion Show are untrue," the brand wrote in a statement. "The band is not performing in this year's show. We will announce our artists in early October."
So, the boys won't be following in the footsteps of Rihanna, Justin Bieber, Nicki Minaj, Bruno Mars and more artists lucky enough to land the gig but we haven't got long to wait until the lineup is announced.
Who would you love to see perform alongside the likes of Adriana Lima, Karlie Kloss, Alessandra Ambrosio and the other Victoria's Secret Angels?