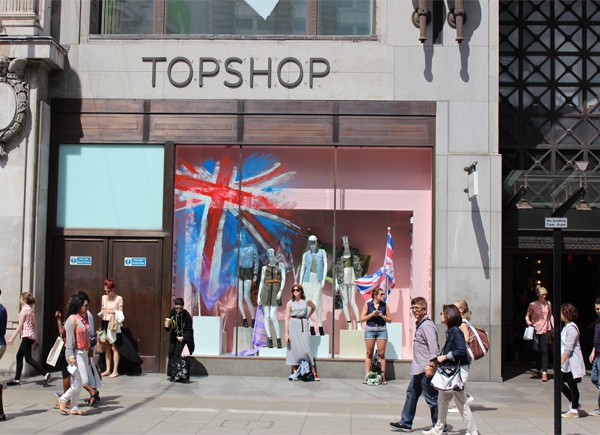 Somerset House might be the official home of London Fashion Week, but Oxford Street is getting pretty stylish in September too thanks to a brand new September Fashion Showcase by the British Fashion Council.
In a bid to make Fashion Week for "everyone", no fewer than 15 flagship stores will bet taking part in a great fashion showcase, hosting some ultra fab events throughout September – the most fashionable month of all.
"People are much more aware that fashion week is going on," said Caroline Rush, chief executive of the British Fashion Council. "It's aspirational, exciting and diverse – and this Oxford Street initiative is about going one step further, being much more inclusive and celebrating our talent.
"This event gives retailers the opportunity to be more proactive, and it also shows our international visitors that we take the fashion industry incredibly seriously in this country."
Three cheers for fashion! Highlights include personal styling sessions with Fashion East founder Lulu Kennedy at Topshop, the launch of River Island's collaboration with Eudon Choi, designer Ben de Lisi talking about his new Principles range at Debenhams, complimentary manicures at Wallis, trend talks at Marks & Spencer and much more.
Click here to check out the full schedule – see you there!
[Image]