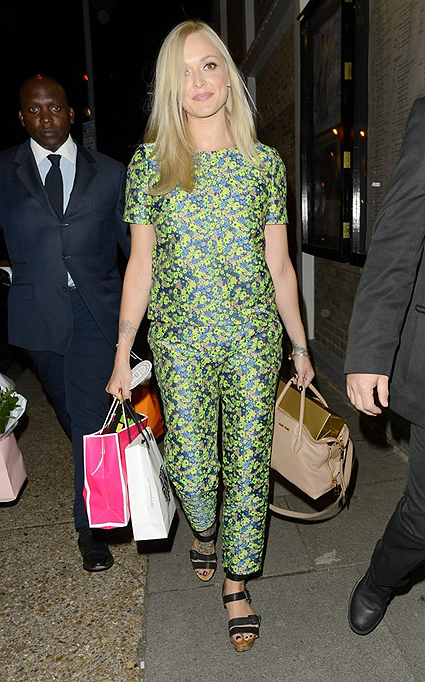 We're so excited by this picture of Fearne Cotton for so many reasons.
Firstly, she is coming out of London's Riverside Studios, which means that she is back for the new season of our favourite panel show Celerity Juice. Fearne and BFF Holly Willoughby are back together again!
And the second reason we love this picture is all down to what the new mum is wearing. We think she looked fresh faced and generally fabulous in her Boutique by Jaeger top and trouser suit combo. It was bright, quirky, cool – Fearne Cotton in a nutshell basically!
The outfit had a very 60s feel to it, but it was juxtaposed nicely with her black sandals, modern-day sleek and straight golden mane, glowing make-up and beige Miu Miu bag. One of her best looks this year if we may say!