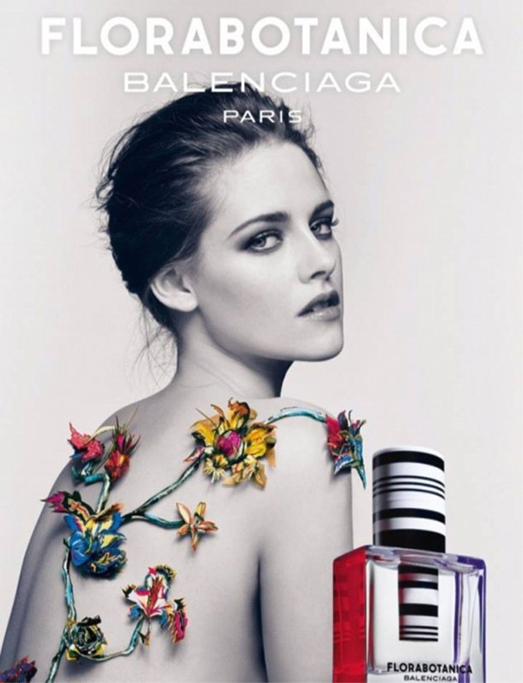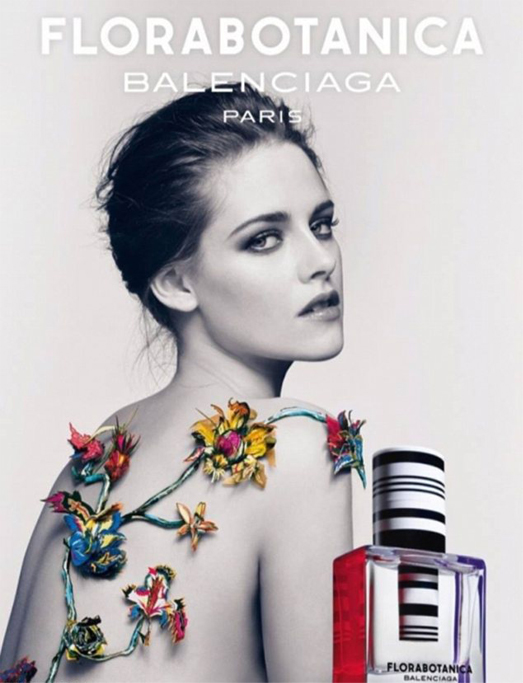 Kristen Stewart is back for Balenciaga's Florabotanica fragrance, and she's sexier and more naked than ever!
While K-Stew's debut ad campaign for the fragrance was essentially an extension of her own personal style with the mini dress and disheveled hair, this ad couldn't be any different.
Kristen appears to be topless in the ad while some flowers were added on her back in post production (don't worry she hasn't been taking tattoo tips from Cheryl Cole) with her hair in a chic up-do and elegant make-up on her face.
Many thought Kristen would be dropped as the face of the perfume when former creative director Nicolas Ghesquiere stepped down – we were amongst those people – but we're so glad she stayed on. Just goes to show that she is in fact a versatile one and deserves to be taken seriously in the acting and fashion worlds.
What do you think of Kristen's newest ad campaign?