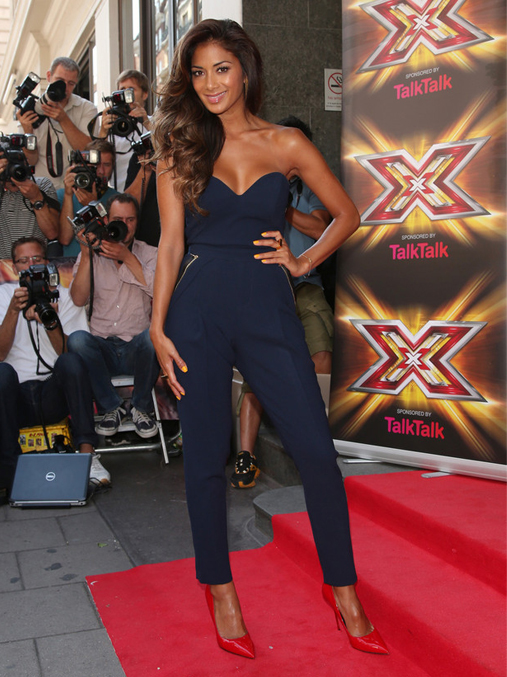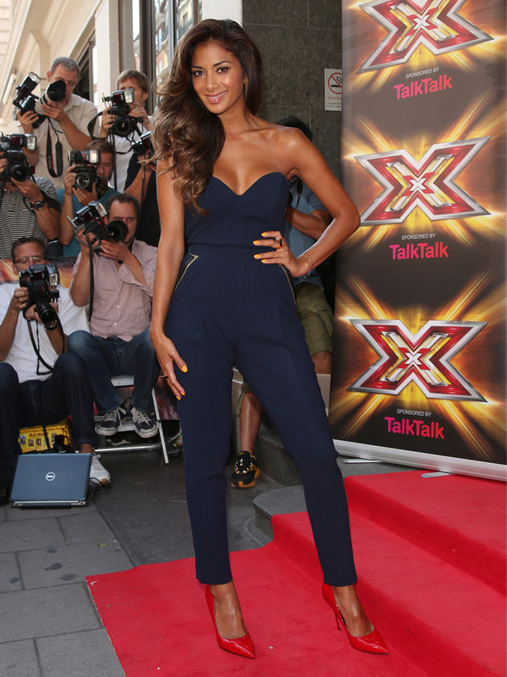 Has it really been a year already? The X Factor will return to our screens tomorrow, and our eyes will be glued to the TV as we scope out the new singing talent, and of course, check out what the female judges are wearing.
Nicole Scherzinger had so many style hits last season, so we're mega exited to see what she will be rocking in the auditions and live stages of the show. And if what she wore to the launch at The Mayfair Hotel yesterday was anything to go by, we think were going to be in for a real treat.
Nicole looked phenomenal in a fierce strapless jumpsuit from Three Floor – look at her working it on the red carpet! She accessorised with red hot pumps and contrasting bright yellow nail polish and had her enviably glossy raven locks swooping effortlessly over one shoulder. Flawless is an understatement!
Will you be tuning into the new season of The X Factor?