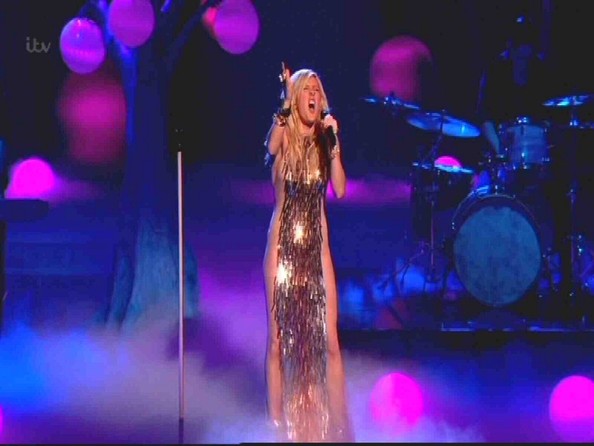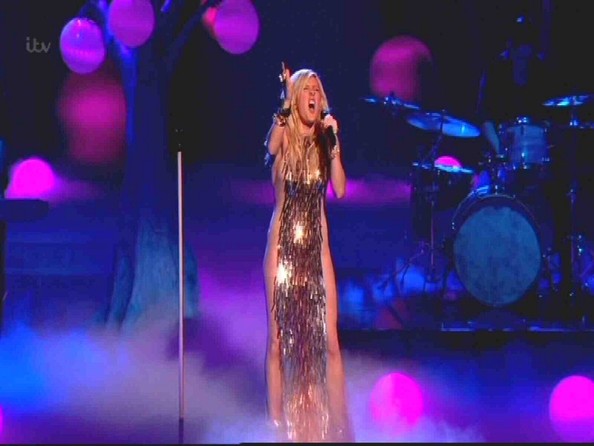 Despite getting his sparkle on as a contestant on its rival TV show Strictly Come Dancing, Julien MacDonald definitely had the X Factor at the weekend!
Not only did judging goddess Nicole Scherzinger step out in a white fringed dress for Saturday's live show, but the gorgeous Miss Ellie Goulding also chose one of his shimmering, glittering creations for her performance of Burn on Sunday night's results show.
Ellie's dress definitely got a lot of attention on good old social networking platform Twitter, but not everyone was as blown away by her sartorial choice as we were.
Although we agree that its raciness and sexiness might not be for everyone – and appropriate for all occasions – we certainly think Ellie Goulding pulled it off during her performance. It was the perfect attire to kick off the first results show of the series – plus with a flawless figure like hers, why shouldn't she dare to bare, eh?!
Did you like Ellie Goulding's sexy dress or do you think it was a bit too much? (Or too little, as it were!)