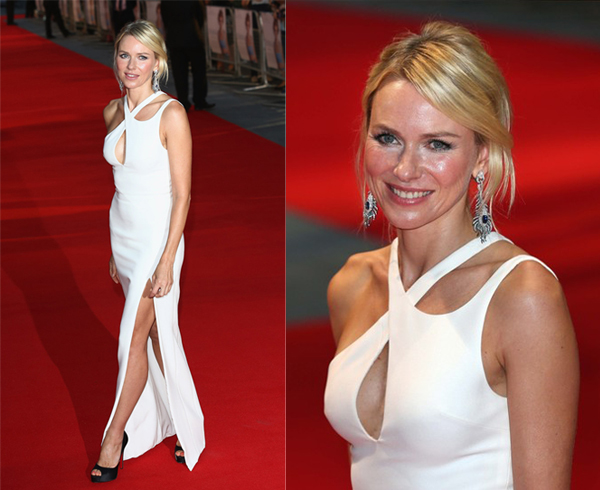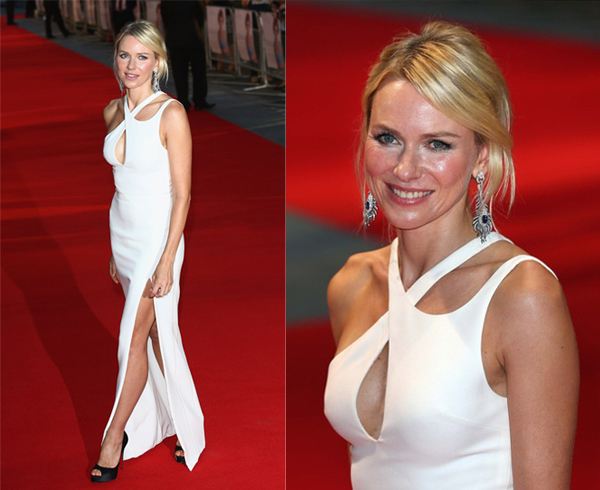 Akin to the late Princess Diana, all eyes were on Naomi Watts at last night's premiere of Diana at the Odeon in London's Leicester Square.
There have understandably been some critics and naysayers from the get go, which probably put a lot of pressure on Naomi Watts not only at the premiere but throughout the whole film-making process, but we think she got her red carpet look just right yesterday.
She donned a floor-length white Versace number which we think played on Princess Diana's angelic and sexy nature quite nicely. Look at that dangerously high slit- leg envy or what?!
We'll have to wait and see what her performance in the actual film is like, but we have high hopes that she will do a good job!