Last Updated on 3rd June 2014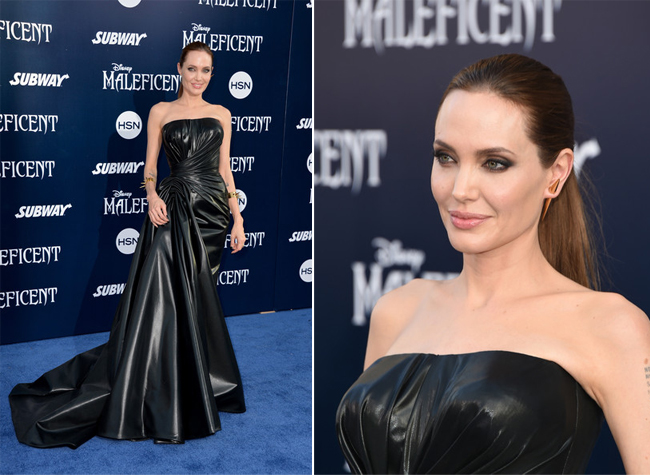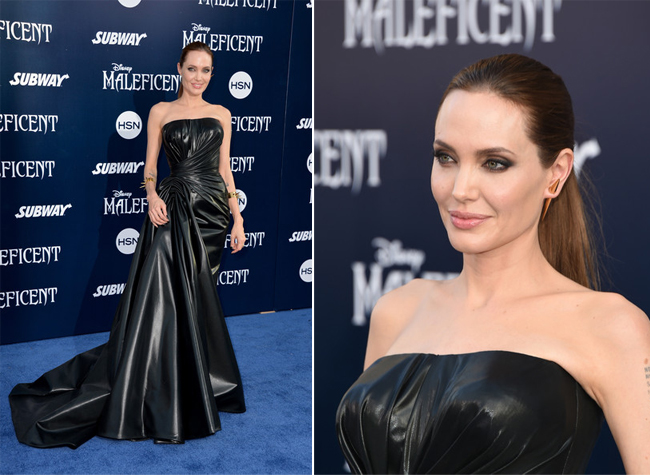 Angelina Jolie has made our jaws drop with her flawless red carpet appearances over the years, and we reckon that akin to her black Versace dress that sparked "leg-gate" at the 2012 Oscars, her latest look is going to go down in history too.
The actress, humanitarian and overall sex goddess (we think most men and women will agree with that last one, regardless of sexual orientation) owned the red carpet last night, as she attended the Los Angeles premiere of her highly anticipated film, Maleficent.
She attended the premiere with her fiancé Brad Pitt, and wore a strapless black Versace dress which looks like leather but was actually made entirely of rubberised silk. Pretty neat, right?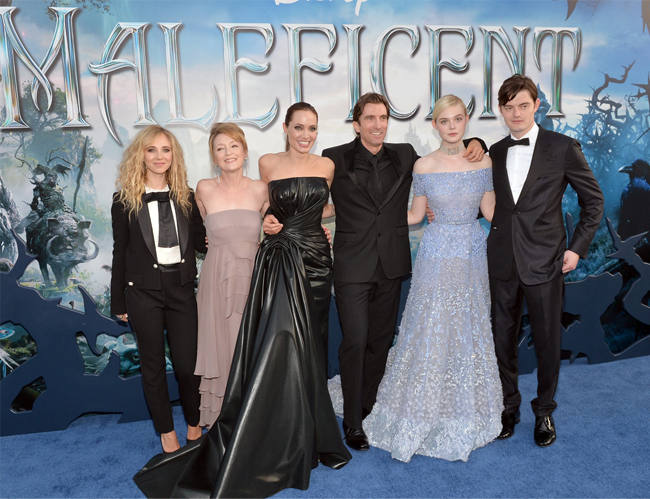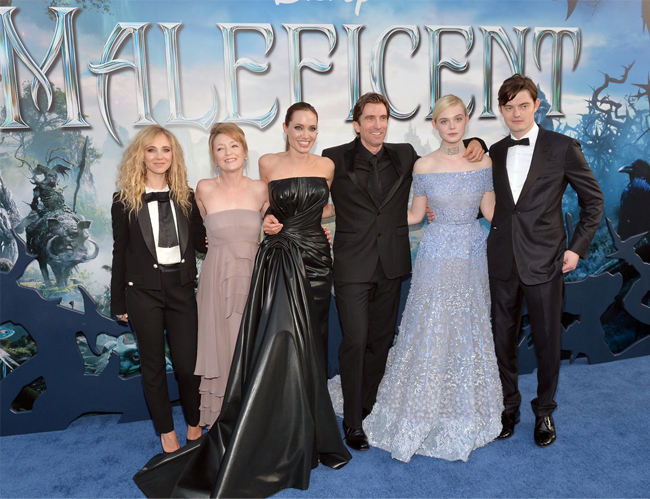 Both Angelina Jolie and Elle Fanning played tribute to their characters from the movie – Elle looked like fairytale princess in her sparkly Elie Saab gown, while Angelina exuded dark, sinfully sexy dark glamour.
We can't wait to watch Maleficent over the weekend; and we bet we won't be the only ones either!